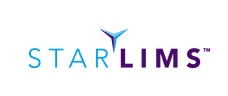 STARLIMS Germany GmbH
One Partner - One Powerful Solution

About STARLIMS
We are a leading provider of laboratory information management solutions with more than 1200 implementations in over 45 countries.

Since 1987 STARLIMS has specialized in what it does best – delivering industry-leading laboratory information management solutions that enable organizations to respond to day-to-day challenges. STARLIMS manages the collection, processing, storage, retrieval, and analysis of information generated in laboratories.

While configuring our solutions to the needs of our customers, our team has accumulated industry-specific know-how and best practices, earning us a reputation for high quality service.

Our global activities are managed from our headquarters located in Hollywood, Florida. With over 48 offices globally we serve our customers in Europe, Middle East and Africa, North and Latin America, and Asia Pacific.

The regulated and non-regulated industries that we serve are: Pharmaceutical & Biotech, Chemical, Automotive, Food & Beverage, Clinical Research, Biorepositories, Environmental Sciences and Forensics.

Our primary disciplines are in quality assurance and quality control, testing and monitoring, and research and development.

We're not just an informatics provider, we're your longterm partner. As an extension of your lab organization, our dedicated team will make sure that your LIMS solution not only meets your lab goals of today, but also supports your lab's future needs.

Every customer is assigned a team of STARLIMS with capabilities in project management, business systems analysis, technical design, quality assurance, and much more. No matter the size, requirements, or industry that your lab operates in, our Professional Services team will configure a LIMS solution to fit your lab's needs.

From reducing costs, ensuring quality, or enabling a paperless lab, our Professional Services team will tailor a solution that supports your lab's goals today and for years to come. Built on the powerful .NET framework, our solutions enable your lab to upgrade to new versions or integrate other technologies and instruments as needed. Mobile, Advanced Analytics, and Cloud Services capabilities ensure that your LIMS streamlines productivity and efficiencies with the up-to-date technologies.

Our team members have an average of 20+ years of prior experience or operational expertise in various domains. This specialized knowledge helps us determine the optimal system configurations for your lab and meet distinct, industry-specific standards and software regulations.

Our thorough and proven implementation methodology helps ensure that your software implementation happens on time and on budget, with no surprises. Throughout the process, our Professional Services teams will act as a true extension of your lab to ensure a successful implementation.

Our approach consists of the following: Discovery & requirements Definition System installation, configuration & quality assurance Validation & deployment Training & Support

Our success is your success. We are committed to building long-term relationships with every customer and focused on delivering customer satisfaction and quality results. We are passionate about what we do, and we believe in your lab's work, in whatever environment you are in.
Facts about STARLIMS
Facts about STARLIMS
Founding: 1987
Focus : Manufacturer
Employees: 201-500
Industry : IT
Certifications
Certifications
DIN EN ISO 9001
DIN EN ISO 13485
STARLIMS Products in the Spotlight
Product portfolio of STARLIMS
Product portfolio
Product brands
Here you will find STARLIMS Germany GmbH