My watch list
my.chemeurope.com
my.chemeurope.com
With an accout for my.chemeurope.com you can always see everything at a glance – and you can configure your own website and individual newsletter.
My watch list
My saved searches
My saved topics
My newsletter
MSA Deutschland GmbH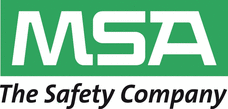 MSA AUER is one of the leading manufacturer of personal protective equipment and gas measuring instruments. Our product range contains: Breathing Protection, Eye-, Ear- and Face Protection, Gas Detection as well as an extensive Customer Service.
Product portfolio
B

ody protection
breath protection masks

E

ar protection
eye protection

G

as alarms
gas filters
gas measurement technology
gas warning systems

H

and protection
head protection

R

espiratory protection

T

hermal imaging cameras