BASF strengthens innovation capabilities in Asia
Groundbreaking for the third phase of Innovation Campus Shanghai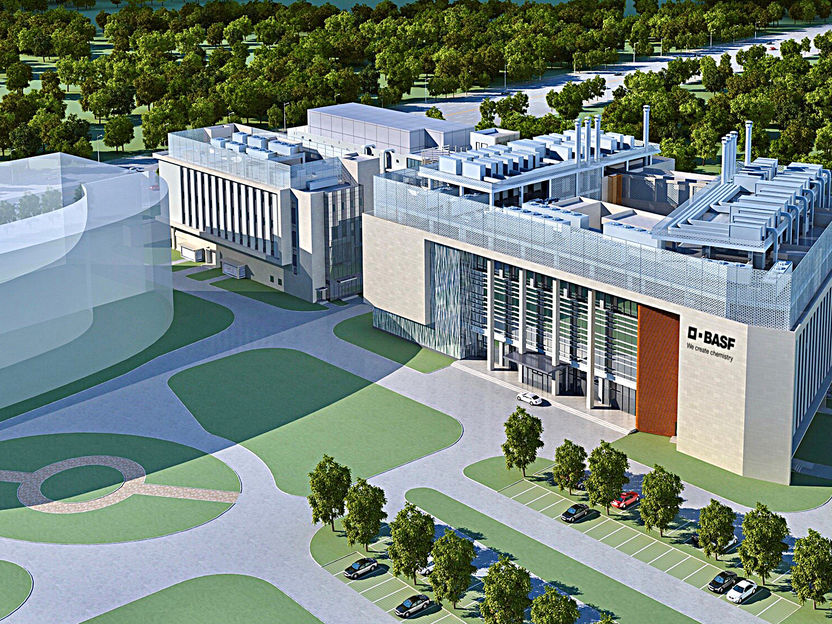 This further expansion demonstrates BASF's continued commitment to further build up innovation capacities in China and the whole Asia Pacific region. With this expansion, BASF will strengthen its R&D capabilities for advanced materials and systems as well as for chemical engineering in order to serve the needs of growing industries, such as automotive, construction, and coatings.
Accompanying this expansion at the Innovation Campus Shanghai, BASF is establishing a sounding board made up of experts from top universities in Asia as part of the Network for Asian Open Research (NAO). The sounding board will strengthen BASF's innovation pipelines and accelerate market introduction by providing professional consultancy for R&D projects, anticipating industry trends, and enhancing the collaborations between BASF and universities.
Launched in 2014, NAO is a joint platform of BASF and meanwhile 12 prestigious universities and institutes in Asia Pacific. To date, more than 70 joint projects have been completed, covering a wide range of research areas including monomers, polymers, surfaces and interfaces, coatings, catalysis, battery materials, chemical and process engineering, insecticides, as well as digitalization and smart manufacturing in R&D.
"Innovations have made BASF the leading chemical company and they are the key driver for our profitable organic growth. We are increasing our R&D presence in Asia, intensifying our open innovation activities and strengthening our capabilities to meet the needs of our customers in Asia and across the globe," said Dr. Jeffrey Lou, President, Advanced Materials & Systems Research, BASF.
The Innovation Campus Shanghai has become an innovation powerhouse for BASF and its partners. Over the past five years, the Innovation Campus Shanghai has applied for more than 220 patents. The site plays an increasing role in the development of innovations for the automotive, construction and consumer goods industries.
"The further expansion of the R&D capabilities at the Innovation Campus Shanghai provide excellent support to our business operations, which strengthens the position of BASF a preferred local innovation partner," said Dr. Stephan Kothrade, President and Chairman Greater China, BASF.
Other news from the department business & finance
More news from our other portals