Over €400 million: New High-Tech Gründerfonds seed fund exceeds expectations
Early-stage financing to support young companies active in the areas of digital tech, industrial tech, life sciences and chemicals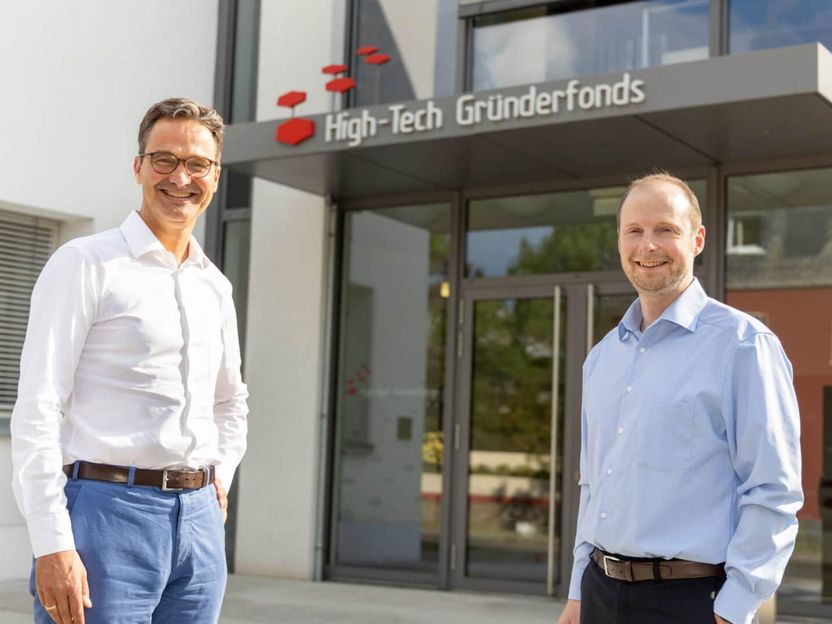 Operating as a public-private partnership, HTGF is ushering in the next generation of successful collaboration between public and private fund investors: Second closing is set to take place before the end of the year, and thus much faster than the previous funds. Forty companies from an extremely wide range of industries are investing in HTGF IV, including medium-sized "Mittelstand" firms in particular, along with numerous major companies and family offices.
The new fund will provide early-stage financing to support young companies active in the areas of digital tech, industrial tech, life sciences and chemicals. The analysis and selection methods employed will be geared even more strongly towards the aspect of sustainability.
"Many private investors were attracted by what we have to offer: access to innovation, returns and impact for our fund investors and society. We're delighted by the high level of interest we've received, and are further expanding our network of innovation drivers in Germany. HTGF has been active for 17 years – we know the positive feedback effects that can boost the innovation capabilities of our fund investors. Together, we will continue to provide initial investment to around 40 innovative tech start-ups each year, and thus make an important contribution to bolstering Germany's position as a business hub", Dr. Alex von Frankenberg, Managing Director of High-Tech Gründerfonds.
"The high number of forward-looking medium-sized companies, leading corporations and major family offices on board sends out a fantastic signal for entrepreneurs. After providing more than 670 seed investments through our previous three funds, we know the market very well and are aware of just how much potential there is for start-ups here in Germany. We're pleased to be able to continue financing young tech-driven companies", Guido Schlitzer, Managing Director of High-Tech Gründerfonds.
HTGF regards itself as a platform that connects corporations, medium-sized firms and family-run companies with start-ups. Since its foundation in 2005, Europe's most active seed investor has provided financing for over 670 high-tech start-ups. HTGF has successfully sold more than 150 companies, including a billion-euro exit and four IPOs. HTGF's funds have attracted investment from corporate investors from the very beginning. HTGF III currently comprises investments from 33 industrial corporations and medium-sized companies, with the number of private investors in Fund IV rising to 40. HTGF III had a volume of €319.5 million after second closing, while the volume of Fund IV is now increasing to over €400 million.
Other news from the department business & finance
More news from our other portals
Something is happening in the chemical industry ...
This is what true pioneering spirit looks like: Plenty of innovative start-ups are bringing fresh ideas, lifeblood and entrepreneurial spirit to change tomorrow's world for the better. Immerse yourself in the world of these young companies and take the opportunity to get in touch with the founders.