BASF and thyssenkrupp Uhde cooperate to reduce greenhouse gas emissions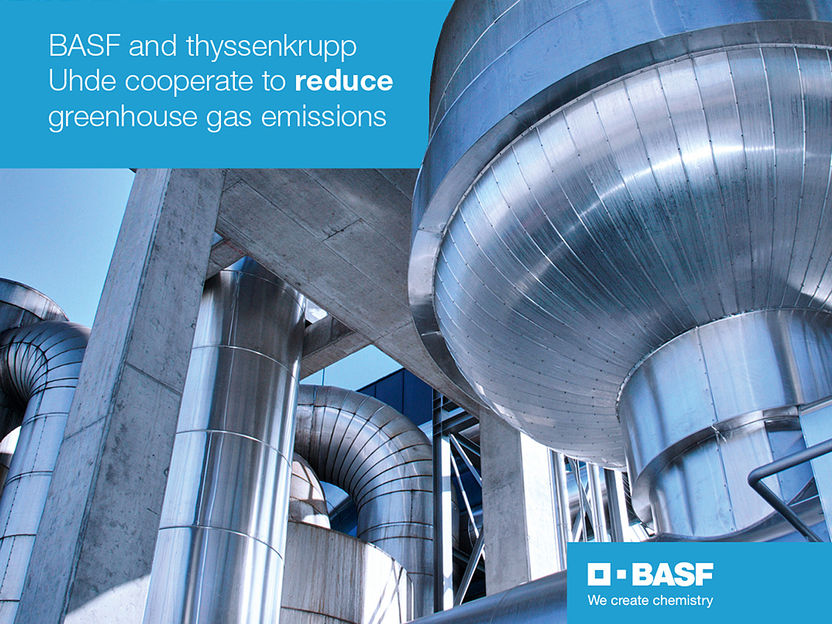 EnviNOx® reliably removes more than 99% of all N2O and NOx emissions, as at BASF's site in Ludwigshafen, where a new unit successfully started up in the second half of 2022.
N2O, commonly known as laughing gas, is a highly potent greenhouse gas. Decomposing 1 ton of N2O into nitrogen and oxygen is judged to have the same effect as reducing 265 tons of CO2. Eliminating N2O emissions is a major lever in the fight against global warming. Both companies recognized the importance of reducing these emissions decades ago and have developed solutions. thyssenkrupp Uhde has successfully sold over 60 of its industrial-scale EnviNOx® units worldwide, and the latest of these already use this combination of latest process design and new catalyst.
"The combination of the expertise of both companies in the field of N2O abatement catalysts and processes is really going to make a difference in our joint goal to reduce greenhouse gas emissions", said Detlef Ruff, Senior Vice President, Process Catalysts at BASF. "Our research and development teams are working to design and produce catalysts that are highly effective, durable, and sustainable."
"We are partnering with BASF to keep making significant improvements on our EnviNOx® technology, further improving its sustainability, and reducing the carbon footprint. This partnership brings additional benefits for our customers, as well as to the environment as a whole, by providing high-quality, cost-effective solutions to address complex environmental challenges", said Dr. Ralph Kleinschmidt, Head of Technology & Innovation at thyssenkrupp Uhde.
Other news from the department business & finance
More news from our other portals