Stefanie Dehnen becomes the new President of the GDCh
"We are on the way to a new time"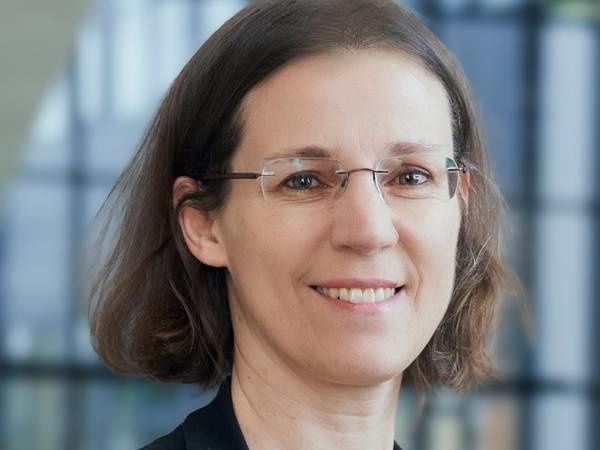 Stefanie Dehnen was unanimously elected as the future president at the constitutive meeting of the new GDCh board on September 4, 2023. She succeeds Professor Dr. Karsten Danielmeier, Covestro, who held the office on a rotating basis for two years and is now Deputy President. The Executive Committee is completed by junior professor Dr. Sabine Becker, Rhineland-Palatinate Technical University of Kaiserslautern-Landau, who will also become Deputy President. The new treasurer will be Dr. Franz von Nussbaum, Nuvisan ICB.
The future president already has concrete ideas for her term in office. "For me, the GDCh has the role of a 'society for society'," explains Dehnen. "On the one hand, this includes the task of strengthening communication between all groups of people associated with chemistry as well as interaction with non-chemical specialist societies and also providing the general public with important information on chemical issues. On the other hand, this also means that the GDCh is opening up further and becoming even more international, modern, younger and more diverse. We are on the way to a new era - 'Rethinking Chemistry' therefore also means 'Rethinking GDCh'."
Stefanie Dehnen completed her chemistry studies in 1996 at what was then the University of Karlsruhe, one of the predecessor institutions of KIT, with a doctorate. After a postdoctoral degree in theoretical chemistry, she completed her habilitation in inorganic chemistry in 2004. From 2006 to 2022 she was W3 Professor of Inorganic Chemistry at the Philipps University of Marburg and director of the Scientific Center for materials science (from 2012 to 2014 as executive director). Since 2022 she has been a professor of information-based material design and nanosciences and managing director of the Institute for Nanotechnology at KIT. Dehnen is an elected member of the DFG's expert committee for molecular chemistry and editor-in-chief of the journal Inorganic Chemistry (ACS). She sits on numerous editorial boards and is a member of several national and international academies such as the National Academy of Sciences Leopoldina and the European Academy of Sciences. Stefanie Dehnen has been awarded numerous prestigious prizes, including the Gottfried Wilhelm Leibniz Prize from the DFG and the Alfred-Stock Memorial Award (now the Marianne Baudler Prize) from the GDCh. In 2022 she received an ERC Advanced Grant from the European Research Council. She has been active on the Board of the GDCh since 2020 (2020-2021 as vice president) and was a member of the Board of the Wöhler Association for Inorganic Chemistry of the GDCh from 2014 to 2022 (2018-2022 as Chair).
Other news from the department people
More news from our other portals