Chlorinated Solvents Sector releases Progress Report on Sustainability Programme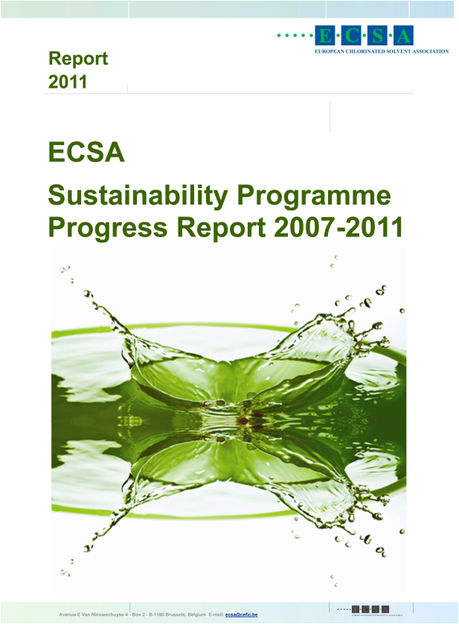 ECSA started its sustainability programme in 2007 with the ambitious aim to cover the whole chlorinated solvents value chain. The programme was prepared by an independent consultancy with the mission to ensure responsible production, distribution, use and end-of-life management of chlorinated solvents.
ECSA reviewed the progress in 2011. The sheer number of results is already impressive: for example, ECSA analysed 60 applications and summarised recommendations for a safe & sustainable use of the chlorinated solvents in an online toolbox. This Product & Application Toolbox contains recommendations for more than 350 individual activities.
Not only the quantity, but also the quality of the results in the sustainability programme is worthy of mention: for example, one of the six awareness programmes with the value chain has led to an Excellence Award for ECSA's contribution.
Other news from the department business & finance
More news from our other portals