Recent research provides new data on chemical gardens, whose formation is a mystery for science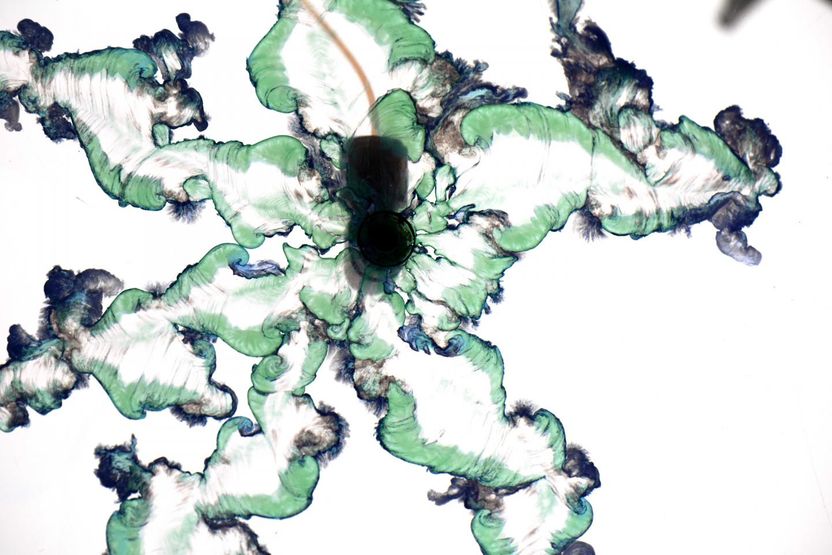 An almost bi-dimensional confined environment
In this context, researchers from the Non-linear Physical Chemistry Unity at the Free University of Brussels, and from the University of Granada Andalusian Institute of Earth Sciences have demonstrated that it is possible to obtain an important collection of reproducible structures by having the chemical gardens grow in a confined, almost bi-dimensional environment, by injecting a reagent inside another one between two horizontal plaques.

The horizontal confinement of the reactor reduces the effects of gravity, while the injection of one reagent within another reduces the effects of osmotic pressure. Besides, the control of the initial concentrations of the reagents, and of the flow of injection allows for the study of the relative importance of chemical processes and transport within the selection of the shape in the precipitate.

Published in the journal PNAS, this study has enabled researchers to obtain in a controlled and reproducible way a large variety of motives, such as flowers, filaments or spirals, thus facilitating a better comprehension of the mechanisms that produce their formation.

For instance, the authors of this study have exploited standard methods for the analysis of bi-dimensional motifs with the aim of elucidating the grown mechanism for the spirals, with the support of an elemental geometric models.

These results provide a new methodology for the analysis of growth in an non-equilibrium situation, aimed at obtaining a better control of the physical and chemical properties of self-assembled solid materials.
Other news from the department science
More news from our other portals