Verified
KNAUER IJM NanoScaler
System for lipid nanoparticle formulation research
KNAUER Wissenschaftliche Geräte GmbH
Determine conditions for optimal API encapsulation results
Scalable results: can be transfered to large-scale KNAUER IJM equipment
Produce amounts enough for in vitro studies and small-scale production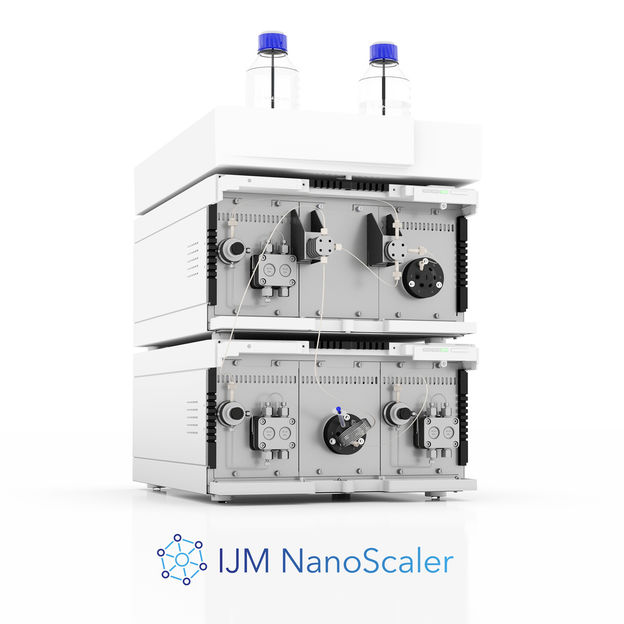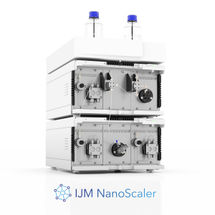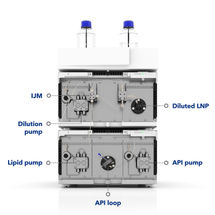 Benchtop LNP formulation system for research and development as well as small-scale production
The IJM NanoScaler system is designed for lipid nanoparticle R&D – allowing scientists to determine the optimal process parameters for the formulation of API-containing lipid nanoparticles. These active pharmaceutical ingredients include complex or delicate API like RNA, mRNA, siRNA, and DNA-based molecules, or products that need specific entry into target cells.
Equipped with KNAUER's lipid nanoparticle producing Impingement Jets Mixing (IJM) technology the NanoScaler allows researchers to optimize encapsulation conditions for their nucleotide-based therapy before scaling up the process to run on a larger GMP-compliant IJM NanoProducer unit. The benchtop system comes with five different KNAUER IJM units to help researchers determine optimum encapsulation conditions – custom mixing units can also be used.
The IJM NanoScaler can produce lipid-encapsulated API at a range from 1 mL to hundreds of milliliters meaning the system is perfect for proof-of-concept testing and process optimization, pre-clinical trials e.g. for in vitro studies, as well as small-scale production.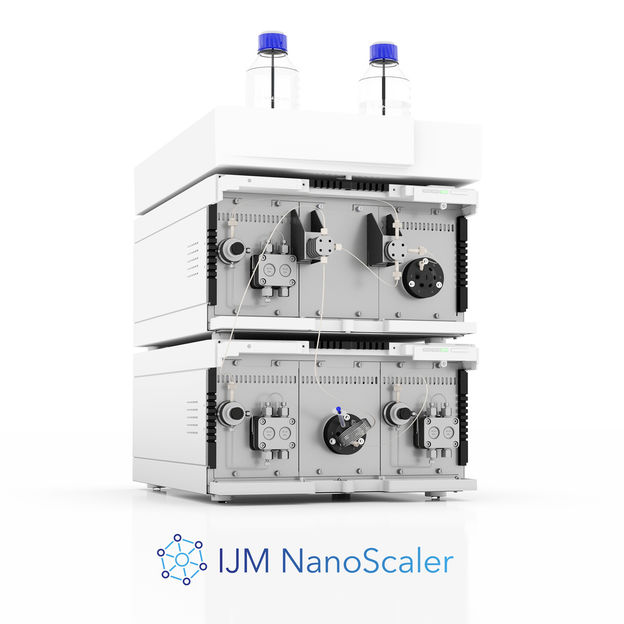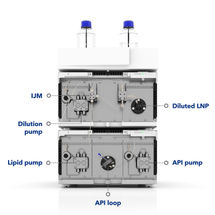 Product classification
Applications
Product categories
API-loaded lipid nanoparticles
Target Industries
Request product information now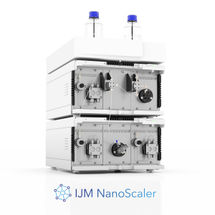 KNAUER IJM NanoScaler
System for lipid nanoparticle formulation research

All about KNAUER