Verified
Sample knifes: Diamantmesser "KATANA"
The Ultimate Tool for Precision Cutting & Scraping
Blades made of natural diamond for exceptional sharpness, stability, and wear resistance
Force-free cutting, no tearing, no distortion of the sample
Optimal working comfort through illuminated blade, ergonomic handle, and retractable blade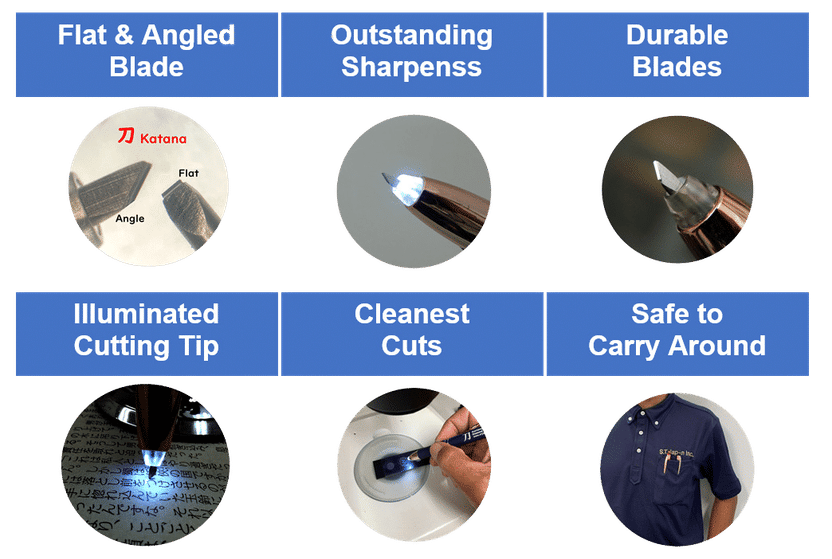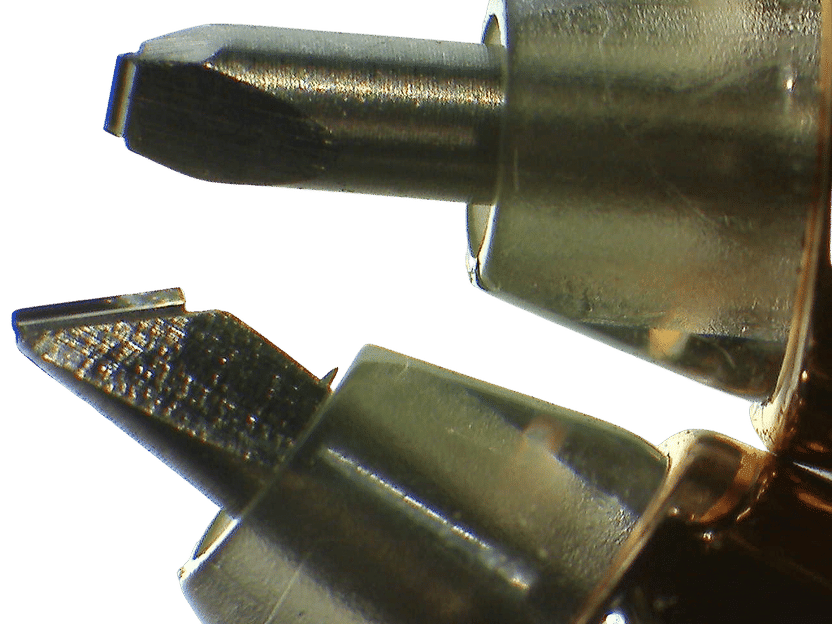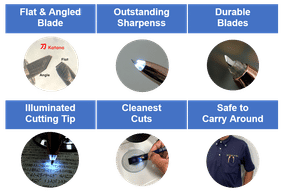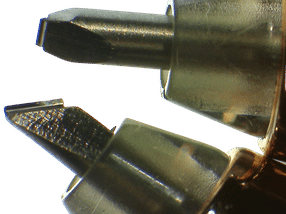 Experience the cleanest and most accurate cuts possible, with minimal effort & maximum precision
Featuring natural Diamond type Ia blades, our Diamond Knives are designed to provide unparalleled sharpness, enabling you to perform cleanest cuts with ease and minimal pressure without tearing your samples. The risk of sample distortion is minimal. Perfect for cutting multi layer films! Two blade options are available: The flat blade option allows for effortless surface shaving and removal of contaminants from even the hardest and most brittle materials. The angled 45° blade is perfect for cutting a wide range of industrial & biological materials, making it the ultimate all-purpose cutting tool. Enhance your precision and accuracy with the illuminated blade tip feature, allowing you to work with greater ease and confidence even in low light conditions. The unique pen design with retractable blade makes the KATANA easy to use and safe to take along in your pocket.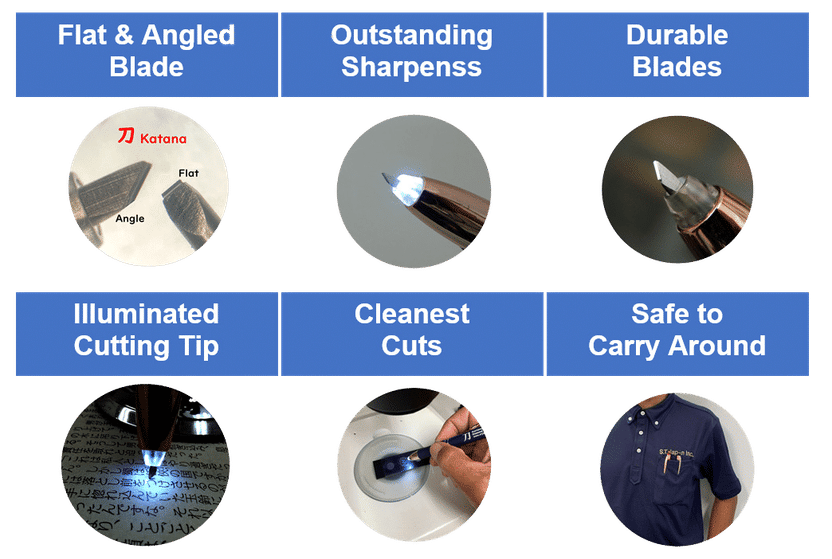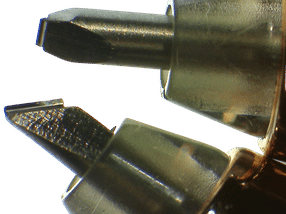 Product classification
Applications
Product categories
Target Industries
Request product information now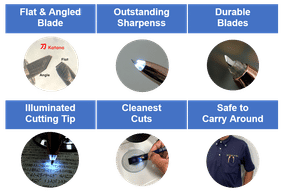 Sample knifes: Diamantmesser "KATANA"
The Ultimate Tool for Precision Cutting & Scraping

All about S.T.Japan
Find more sample knifes and related products