Intelligent Data Analytics

Start-up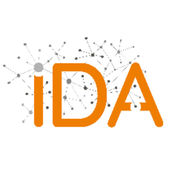 Intelligent Data Analytics GmbH & Co. KG
About Intelligent Data Analytics
iDA Smart Digital Solution - Data is our Business.

iDA is a scaling software company founded at the heart of Germany. We've created a state of the art platform for realizing digitalization projects of international companies and organizations. With our tailor made software solutions data from different systems and formats can be connected, extracted, analysed and visualised with one configurable tool kit. iDA's working area and best practices include Smart Data Analytics, Industry 4.0, Data Science, Digital Transformation, Real-Time Streaming Analytics, Big Data Service Orchestration and Academy for Data Science & Data Engineer.

In three years iDA scaled it's business, having three attractive locations, 60 highly trained staff members and about 40 successful projects working on data innovation and the forefront of technological progress.
Facts about Intelligent Data Analytics
Facts about Intelligent Data Analytics
Founding: 2017
Focus : Service
Industry : IT
Product portfolio of Intelligent Data Analytics
Here you will find Intelligent Data Analytics GmbH & Co. KG