Start-up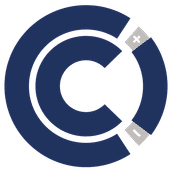 Custom Cells Itzehoe GmbH
Tailormade Energystorage Solutions for You
About CUSTOMCELLS
Custom Cells - energy storage devices are optimized at the chemistry, battery and battery module level based on your requirements, resulting in great performance advantages. Our energy storage or battery intermediates are manufactured from prototype to series using unique cell building technology and fully customized to the customer application - this is one of the outstanding uniqueness of Custom Cells.

Through close ties with R&D and material manufacturers, Custom Cells has access to the latest energy storage technologies at all times. These technologies are used in the design of your products and create great added value compared to standard solutions. Custom Cells manufactures in an ISO 9001 qualified production environment.
Note: This article has been translated using a computer system without human intervention. LUMITOS offers these automatic translations to present a wider range of company presentation. Since this article has been translated with automatic translation, it is possible that it contains errors in vocabulary, syntax or grammar. The original article in German can be found here.
Facts about CUSTOMCELLS
Facts about CUSTOMCELLS
Founding: 2012
Focus : Manufacturer
Industry : Chemistry
Product portfolio of CUSTOMCELLS
Product portfolio
Here you will find Custom Cells Itzehoe GmbH