Creating expertise for the electric future
German government funds training center for battery specialists in Itzehoe with 20 million euros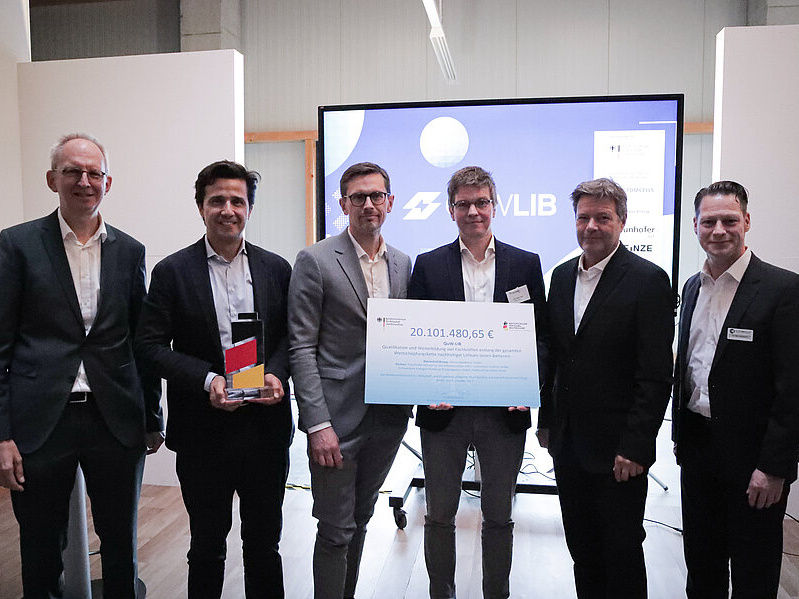 Battery cell production has developed into a key sector in Germany. High-performance energy storage systems are an essential building block of the energy and mobility transition, not only on the road, but also in the air and on water. The rapidly increasing demand for batteries is creating an extraordinary market – with forecast growth rates of 30 percent annually. The main driver is electromobility on our roads: in Germany alone, the  government is planning for 15 million registered electric vehicles by 2030. However, the Europe-wide shortage of skilled workers is threatening to slow down the industry's high pace of innovation and growth opportunities. To counter this in the up-and-coming lithium-ion battery industry on the west coast of Schleswig-Holstein, Germany's Economics Minister Robert Habeck handed over a federal funding decision for around 20 million euros to a five-member consortium group in the battery hub of Itzehoe.
A battery cell production miracle in Germany is possible – and an opportunity of the century. The representatives of the QuW-LIB competence team (qualification and further training of specialists along the entire value chain of sustainable lithium-ion batteries) from the Hamburg metropolitan region are certain of this. The consortium analyzes the battery industry's need for skilled workers and designs tailor-made qualification profiles and qualification concepts. In particular, advancing digitalization, sustainability and the introduction of technologies such as artificial intelligence (AI) into production require a holistic approach to education and training.
This commitment is intended to close the looming skills gap in the long term – and serve as a model for the whole of Germany.
Background: According to estimates by the German government, more than 10,000 jobs will be created in battery production, use and recycling in Germany alone in the coming years. With the announcement of new and future projects – especially in the field of electromobility on the road or in the air – this number could again increase significantly. Germany's far north has established itself as an area of energy innovation. Due to the planned opening of Northvolt's battery cell factory in Heide in 2026, and to the expansion plans of CustomCells - apremium battery manufacturer for the automotive and aviation industry based in Itzehoe – the federal state of Schleswig-Holstein alone will need several thousand specialist workers in this field by 2030.
More than 20 million euros for the development of ocareers for the electrical future 
In order to take advantage of this positive development, fast, unbureaucratic and flexible help is needed. This has now come from the German Ministry of Economics and Climate Protection (BMWK) in the form of a funding decision for careers for a green and electrified future in the amount of 20,101,480.65 euros. The project was put out to tender two years ago; the competence group from northern Germany took part and won.
German Minister for Economic Affairs and Climate Protection Robert Habeck comments: "Battery technology has a key function. It is enormously important for the mobility of the future, the energy transition and thus for Germany as a business location overall. Well-trained specialists are of immense importance for this. That's why we are funding six projects across Germany to secure skilled workers in the battery sector. Here in Itzehoe, it is clear how this implementation can succeed. The project can therefore also serve as a blueprint wherever the need for skilled workers cannot be met in the current labor market. Together, this will bring us significantly closer to a sustainable and highly innovative battery ecosystem in Germany."
The Fraunhofer Institute is one of the five consortium partners involved in the battery cluster on the west coast: In addition, they are joined by the battery manufacturers Northvolt Germany GmbH and the CustomCells Group, as well as the industry network Renewable Energies Hamburg (EEHH) as a network builder and Heinze Akademie as an education and digitalization innovator in the process. The project's sponsor is VDI/VDE Innovation + Technik GmbH, based in Berlin.
Energy coast setting an example for the whole of Germany
Dr. Dirk Abendroth, CEO of CustomCells, which initiated the funding project together with Heinze Akademie, says: "The electrification of mobility is central to the energy transition. For this, we need powerful lithium-ion batteries. And we can only meet this demand if we produce battery cells quickly, economically and with high quality. This can only be done by specialists who have been trained on the latest equipment. Our project is therefore a milestone for securing skilled workers in Germany as a battery location and an important step toward a sustainable future."
Christofer Haux, Managing Director of Northvolt Germany, knows that the search for expertise must go beyond the local market and, above all, requires uniform standards. Haux explains: "The European battery cell industry is an industry on the rise. While other industries already have established professional roles and training paths, we first have to lay these foundations. Training cooperation with our partners at the Fraunhofer site in Itzehoe will play a key role in this." Northvolt is planning to build a gigafactory 50 kilometers to the north, just outside the town of Heide, with 3,000 jobs and an annual production volume of 60 GWh. The planned annual production could equip one million electric vehicles with batteries.
Qualification program to train up to 900 professionals annually
Within the next one and a half years, a competence center will be built at the site of the Fraunhofer Institute for Silicon Technology (ISIT), providing a learning path that teaches all process steps of the production value chain. From 2026, 600 to 900 specialists per year will be trained there at various levels of the German Qualifications Framework (DQR) – from courses at the level of industrial-technical training to specialist expertise at an academic level.
"Renewable energies are the engine of progress for Germany as an industrial location. Schleswig-Holstein plays a pioneering role in the energy transition and the West Coast, with Fraunhofer ISIT in particular, stands out as a beacon in the field of research and development far beyond the regional borders. I am all the more pleased to contribute our many years of expertise in the development of innovative battery systems to this unique project," says Prof. Dr. Holger Kapels, Managing Director of Fraunhofer ISIT. And Dr. Andreas Würsig, Head of FAB-SH, adds: "With QuW-LIB, we are creating a talent factory at the highest level for the urgently needed skilled workers in the rapidly growing battery industry."
Cluster structure with enormous potential
"Hamburg and Schleswig-Holstein benefit from good economic cooperation, such as the planned establishment of Northvolt in Heide. The educational offering we are developing in QuW-LIB is highly relevant for the energy transition and for many of our cluster members," affirms Jan Rispens, Managing Director at Branchennetzwerk Erneuerbare Energien Hamburg (EEHH).
Jan Heinze, Managing Partner of the consortium leader Heinze Akademie GmbH, adds: "This project is a great opportunity for the entire region and for Germany as a business location, and we see it as our responsibility to seize this opportunity in an entrepreneurial way. This means that we will not only develop the most innovative and highly scalable specialist training programs, but also implement them on a large scale at the earliest possible date."
A positive for the battery training location: With the help of the Heinze Akademie's digitalization expertise, the number of participants can be significantly increased if necessary through the use of formats in a virtual environment (VR and AR technology), which can be implemented regardless of time and place in order to meet the rapidly growing demand for specialists, while at the same time simulate the use of future technologies. The focus here is on producing the "green battery", which consumes as few resources as possible and can be recycled efficiently.
Other news from the department career
More news from our other portals
See the theme worlds for related content
Topic World Battery Technology
The topic world Battery Technology combines relevant knowledge in a unique way. Here you will find everything about suppliers and their products, webinars, white papers, catalogs and brochures.
15+ products
10+ companies
20+ whitepaper
10+ brochures
View topic world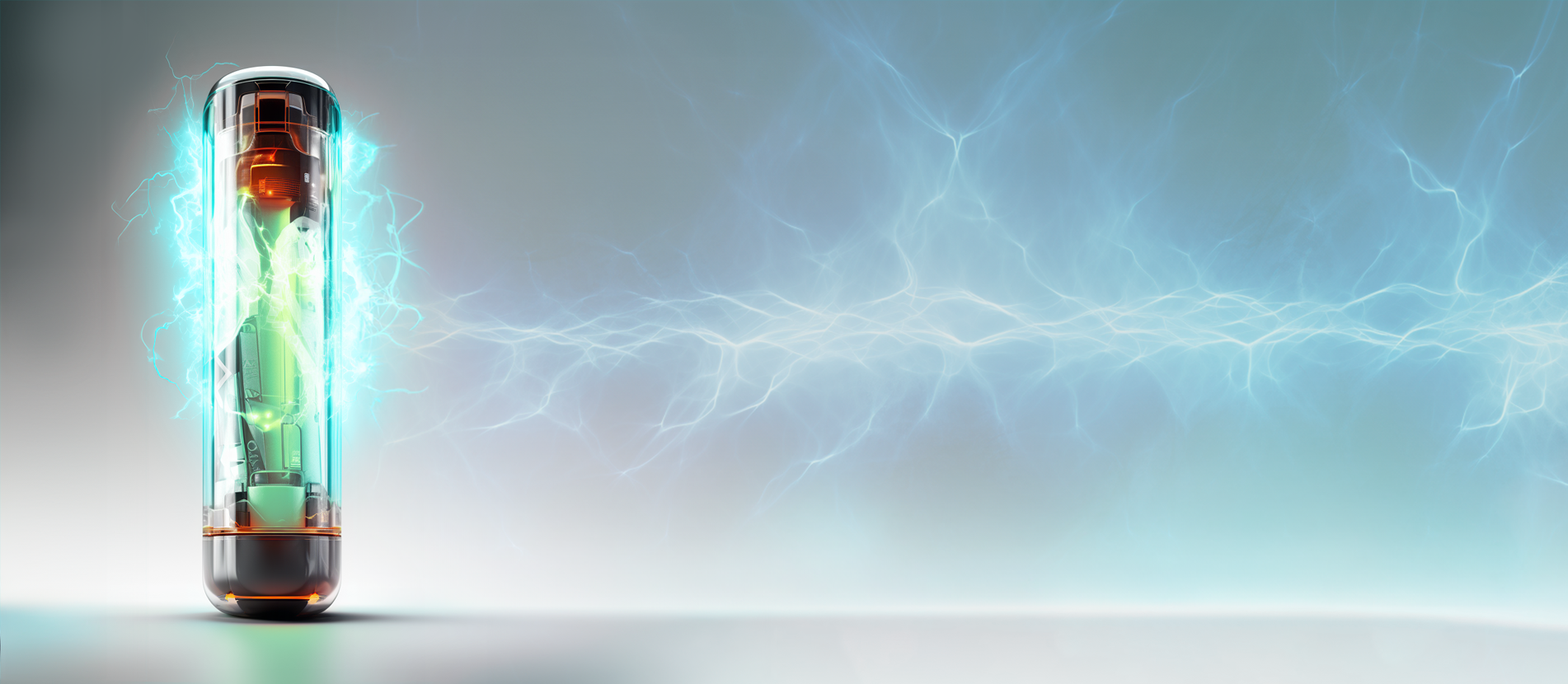 Topic World Battery Technology
The topic world Battery Technology combines relevant knowledge in a unique way. Here you will find everything about suppliers and their products, webinars, white papers, catalogs and brochures.
15+ products
10+ companies
20+ whitepaper
10+ brochures