Kautex Textron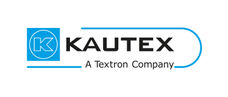 Kautex Textron GmbH & Co. KG
Expertise in Plastics

About Kautex Textron
Plastic containers - the right choice

Properties such as lightness, stability, strength and leak-proof are the reasons why plastics are an ideal packaging material for all types of products. Kautex Textron specializes in plastic packaging - today with 80 years of experience.

Kautex produces a wide range of high-quality plastic bottles and canisters from 5ml to 60l for the chemical, agrochemical, pharmaceutical, and food industries, as well as laboratories.

The company supplies UN-certified bottles and canisters for the packaging of dangerous goods. Kautex' knowledge of barrier technologies ensures that customer goods are protected against permeation. Quality has the highest priority at Kautex and is therefore certified with ISO 9001, ISO 14001 and OHSAS 18001.

Kautex offers a wide product portfolio, including narrow and wide neck bottles, wash bottles, carboys, UN bottles and UN canisters.

Innovation anchored in heritage

In 1935, Kautex invented and patented the blow molding technology and built the first European blow molding machine. Kautex is known for its experience and innovation in the packaging business as well as for its high-quality standards. To work together with Kautex offers excellent opportunities for companies and even more so for their customers.
Facts about Kautex Textron
Facts about Kautex Textron
Founding: 1935
Focus : Manufacturer
Employees: 5001-10000
Certifications
Certifications
DIN EN ISO 9001
DIN EN ISO 14001
DIN EN ISO 50001
OHSAS 18001:2007
Products from Kautex Textron
Here you will find Kautex Textron GmbH & Co. KG