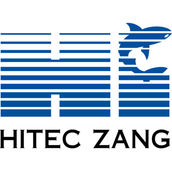 HiTec Zang GmbH
Accelerate your process development

About HiTec Zang
"Accelerating Your process development" - HiTec Zang from Herzogenrath near Aachen is dedicated to this mission. The medium-sized family business develops, produces and sells software, equipment, services and systems for biotechnological and chemical process development.

Through competent, interdisciplinary consulting and the adept combination of proven and innovative technologies, HiTec Zang enables safety, reproducibility and efficiency in the creation of new production processes (batch and continuous processes, from vacuum to high pressure).

Customers in research institutions, pharmaceutical and chemical industries have the freedom to choose how to benefit from this unique offering:

1. Smart and flexible laboratory automation with LabVision®: connect laboratory devices to LabBox® or LabManager® and centrally record measured values, control processes and recipes and seamlessly document experiments.

2. Digitalization and automation on order.

3. Turnkey modules and pilot plants for laboratory and pilot plant incl. all necessary basic operations upstream and downstream, e.g. mixing, synthesis, hydrogenation, fermentation, crystallization, filtration, polymerization, distillation, automated sampling ...

4. Unique laboratory equipment for special tasks, e.g. metal-free high-pressure syringe pumps or powder feeders.

Are you involved in shaping the future by developing new processes? HiTec Zang will be happy to support you and looks forward to hearing from you!
Facts about HiTec Zang
Facts about HiTec Zang
Focus : Manufacturer
Industry : Laboratory equipment / supplies
Here you will find HiTec Zang GmbH