Verified
Syringe pumps: SyrDos
The syringe pump for precise dosing
Safe investment - Expand your syringe pump at any time for new applications
Limitless dosing - Even aggressive media can be dosed at pressures of up to 90 bar
Many applications - Configure SyrDos™ for feed rates from 0.31 µl/min to 156 ml/min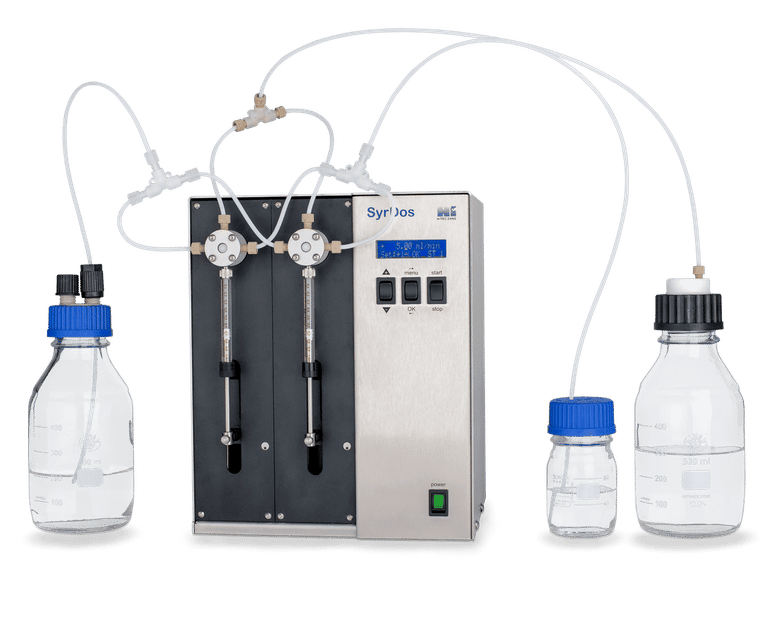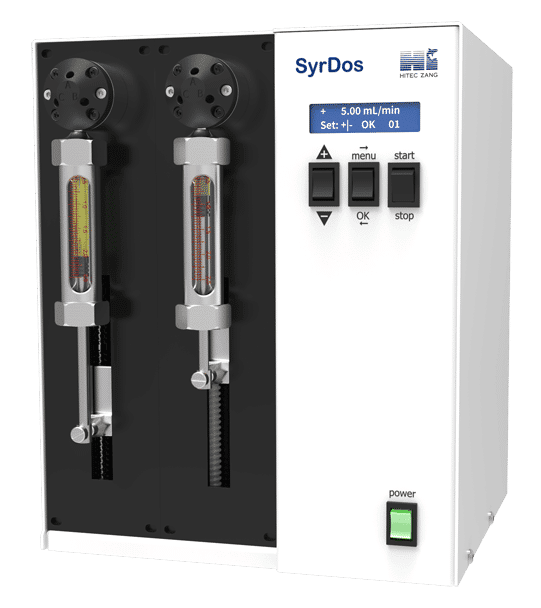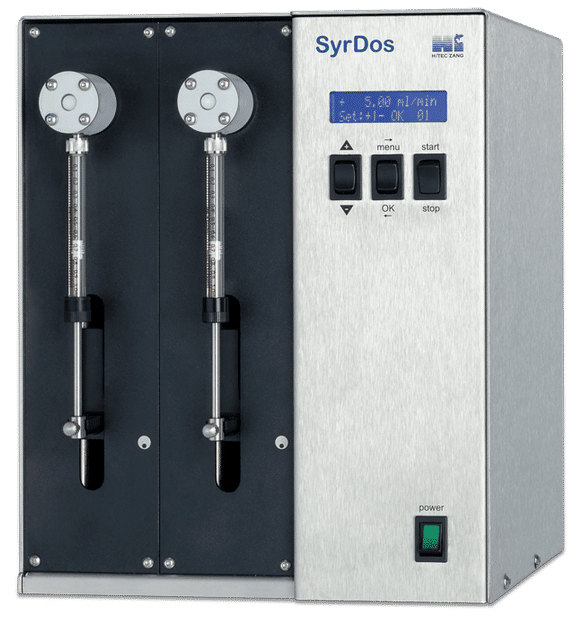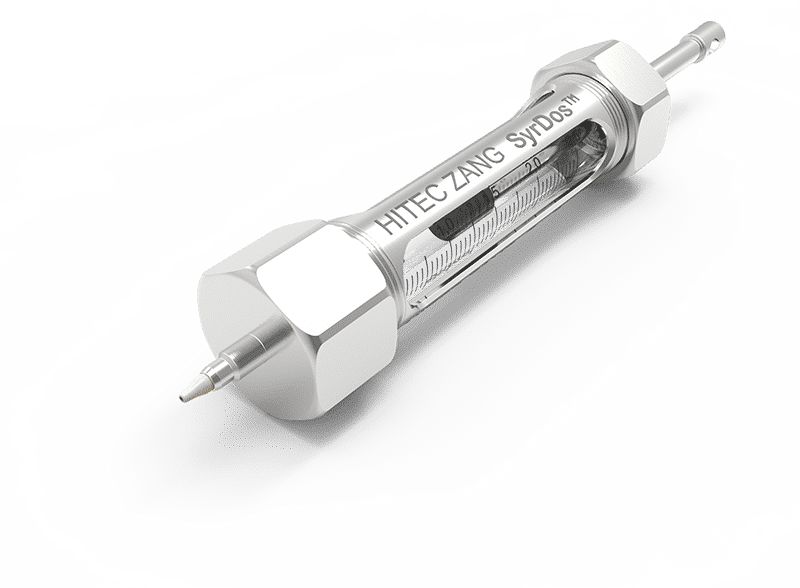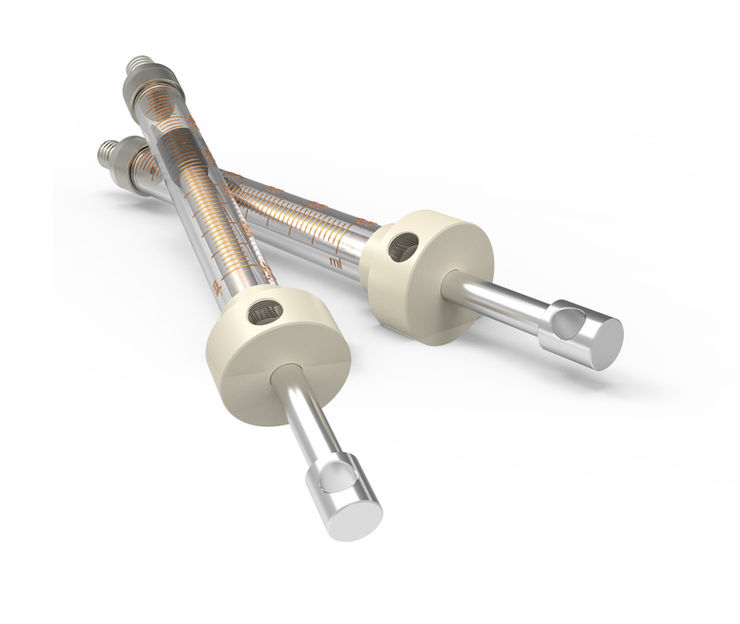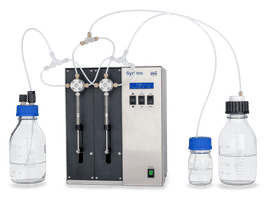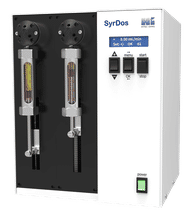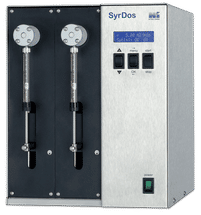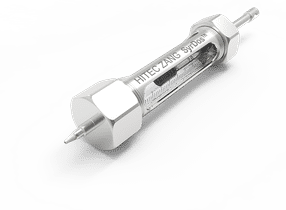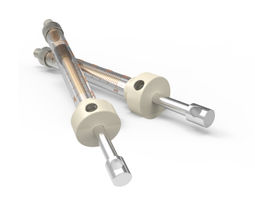 Ideal for both laboratories and pilot plants - dispense reproducibly and cost-effectively
With its barely A4-sized footprint, your SyrDos™ syringe pump can fit on any lab bench. Small-sized but a big performer, this syringe pump is equipped with two pump drives and multi-directional valves which may be coupled or used independently. This gives you 5 dispensing modes to choose from: dispensing a set volume/quantity, uninterruptible dosing, continuous dosing at a set speed, dosing a set volume at a defined speed, and dispensing at a set speed over a certain period of time.
The syringe pump has an operating panel with an LC display, which allows you to perform simple dosing tasks with ease. For routine tasks, use the optional hand or foot switch to dispense a pre-set volume at the push of a button.
It is possible to control complex dosing tasks remotely or via a process controller, as the syringe pump is equipped with NAMUR-compatible RS-232 protocol and analogue input (4 to 20 mA/0 to 5 V).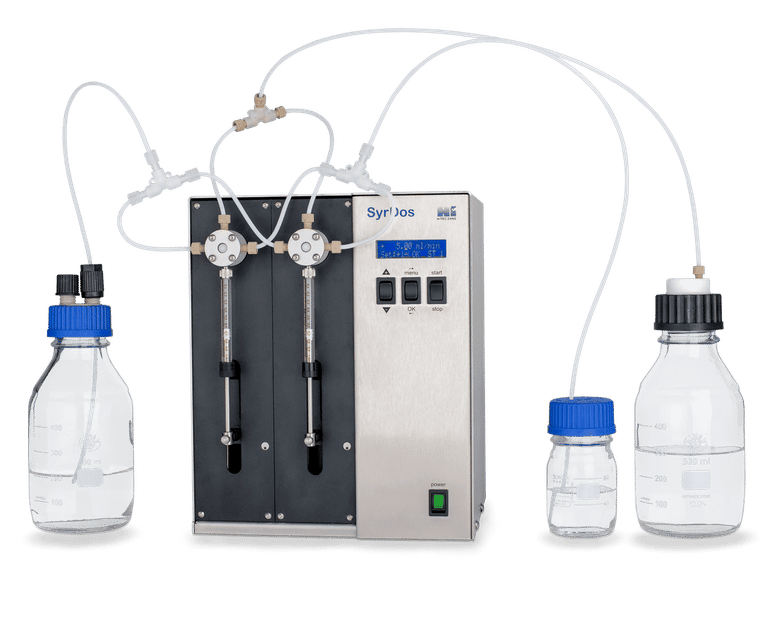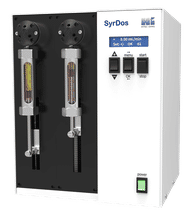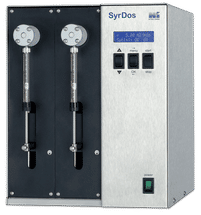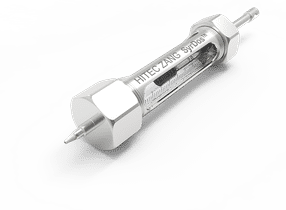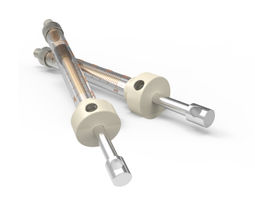 Experience this product live at the trade fair
Ilmac 2023
26-Sep-2023 - 29-Sep-2023
Basel,
|
Hall 1.0, Booth B168
Product classification
Applications
Product categories
micro reaction technology
Target Industries
Request product information now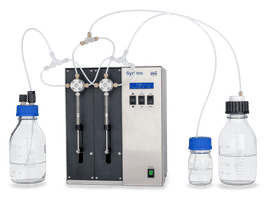 Syringe pumps: SyrDos
The syringe pump for precise dosing

All about HiTec Zang
Find more syringe pumps and related products