Process Sensing Technologies PST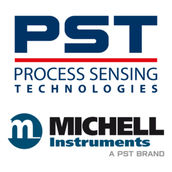 Process Sensing Technologies PST GmbH
About Process Sensing Technologies PST
We solve our customers' challenges with innovative measurement solutions that guarantee first-class performance. Process Sensing Technologies (PST) is the global leader in instrumentation solutions for dew point, relative humidity, oxygen concentration and trace impurities in gases.

Our proprietary technologies for measuring and monitoring humidity and gas concentrations provide unique insights into processes. These help our customers innovate and improve processes in demanding applications. Our products enable safer conditions for people and processes, maximize energy efficiency, improve product quality, and ensure continued compliance with global standards.

For more information on our values, culture and success, please visit our website.
Facts about Process Sensing Technologies PST
Facts about Process Sensing Technologies PST
Focus : Manufacturer
Industry : Production technology
Certifications
Certifications
DIN EN ISO 9001
DIN EN ISO/IEC 17025
Process Sensing Technologies PST Products in the Spotlight
Products from Process Sensing Technologies PST
Product portfolio
humidity calibration systems
hydrocarbon dew point analyzers
Here you will find Process Sensing Technologies PST GmbH
1