Velp Scientifica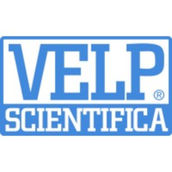 Velp Scientifica srl
About Velp Scientifica
VELP Scientifica is a leading manufacturer of analytical instruments and laboratory equipment founded in 1983.

VELP is a pioneer in intelligent laboratory technology (Smart Lab). Thanks to the Ermes cloud platform, the VELP solutions support scientific progress, enabling laboratories, research centers, quality control departments, and universities to monitor and manage their instruments remotely, control the analysis in real-time, maximize productivity and efficiency, and above all, benefit from remote technical and application support.

VELP offers two lines of instruments that find application in a wide variety of industries, such as food, feed, pharmaceutical, chemical, petrochemical, cosmetics, and more.

The Analytical Instrument line includes advanced solutions that ensure operator safety, reliability, efficiency, and precision, even in the most challenging situations. The line includes Kjeldahl digesters and distillers, elemental analyzers, solvent extractors, fiber extractors, and the OXITEST reactor for oxidative stability testing of fats and oils.

The Laboratory Equipment line includes bench equipment for a wide variety of applications, such as stirring and heating, mixing, homogenization, BOD and COD analysis, determination of trace heavy metals, jar tests, and much more.
Facts about Velp Scientifica
Facts about Velp Scientifica
Founding: 1983
Focus : Manufacturer
Employees: 51-200
Industry : Laboratory equipment / supplies
Velp Scientifica Products in the Spotlight
Here you will find Velp Scientifica srl