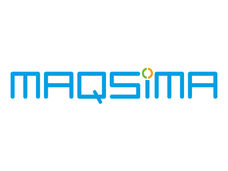 MAQSIMA GmbH
MAQSIMA LAB+ | The LIMS – safety and regulation compliance for a regulated laboratory process
About MAQSIMA
MAQSIMA LAB+ realistically maps the processes in laboratories. The modular structure allows for an accurate adaptation of the scope of services required in the respective laboratories. No more, but not less. The operation of the individual modules is intuitive, the application of many modules is based on familiar Office programs and therefore easy to integrate in daily lab work.

The fully scalable MAQSIMA LAB+ has standardized interfaces to all common ERP systems, and the individual modules meet all regulatory requirements – including the strict GLP/GLM regulations, the FDA or the ISO standards 9001 and 17025.

We transfer the experience from the introduction of the LIMS to our HSEQ system MAQSIMA TMS for safe working in the laboratory.

Devices subject to inspection are identified and inspection deadlines are reminded. The HSEQ provides the complete functionality that a software needs to create instruction, risk assessment, operating instructions, skin protection plan or more. The modular system structure allows the specific alignment and scaling of the system to the requirements of the companies. The process-oriented structure of the software enables a fast and, above all, precisely fitting introduction in the company.

The cooperation of laboratory experts, specialists for occupational safety according to ASiG, experts and hazardous substances officers as well as IT specialists guarantee a legally compliant and efficient solution.
Facts about MAQSIMA
Facts about MAQSIMA
Founding: 1999
Focus : Manufacturer
Industry : IT
Certifications
Certifications
DIN EN ISO 9001
DIN EN ISO/IEC 17025
LIMS
Product portfolio of MAQSIMA
Product portfolio
Product brands
Laborinformations- und Managementsystem
Here you will find MAQSIMA GmbH