Covestro employees become founders
Up to one million euros for the establishment of an internal start-up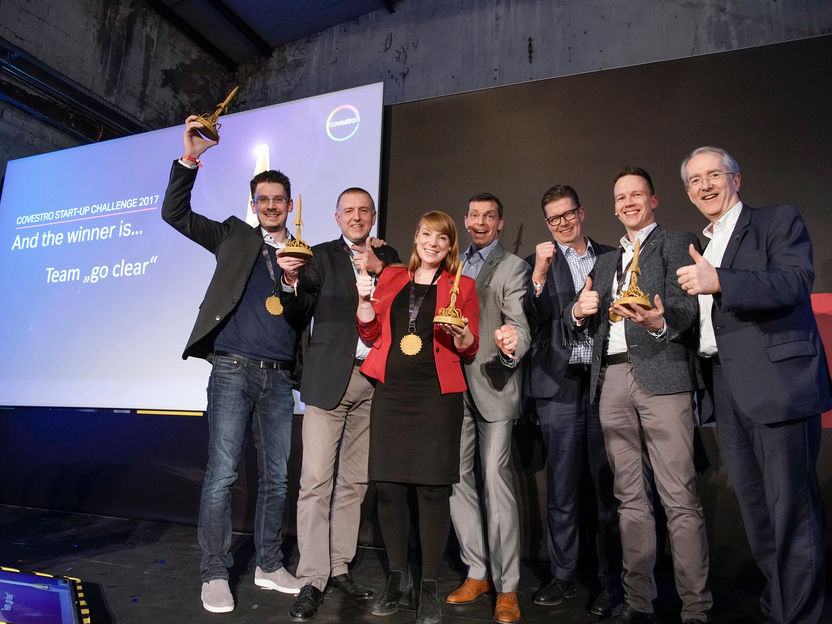 In order to realize the business idea, the winners are now released from their jobs for one year and can work within the group like company founders. To do so, they will receive up to one million euros in support. With the program, Covestro aims to promote creativity and entrepreneurial thinking among its nearly 16,000 employees.
The team consisting of members from different business divisions prevailed in the final against five other teams who have been preparing themselves intensively for the competition over the past four months. At the start of the Start-Up Challenge, around 600 projects were submitted worldwide. Ideas for more sustainability and new digital business models were predominantly focused on.
Employees think like entrepreneurs
"We were overwhelmed by the great innovative power of the ideas and the distinctive entrepreneurial thinking of the applicants," says Dr. Markus Steilemann, who is responsible for innovation, marketing and sales on the Covestro board.
"With the Start-Up Challenge we reinforce our claim that innovation goes beyond traditional research and development. Because every single employee in every department can develop something new." At the same time, the competition and the reinforcement of entrepreneurial thinking and actions in the Group help to test innovative ideas much more quickly on the market. Steilemann emphasized: "This also benefits our customers."
The Start-Up Challenge goes beyond other company-internal innovation competitions because it gives employees the opportunity to develop innovative ideas into viable business models and demonstrate their own skills as founders. Steilemann announced that "we will continue to pursue many of the projects now". "Because the innovative ideas help us to push the boundaries of what is possible together, in order to pursue our vision of making the world a brighter place to live."
Other news from the department business & finance
More news from our other portals
Something is happening in the chemical industry ...
This is what true pioneering spirit looks like: Plenty of innovative start-ups are bringing fresh ideas, lifeblood and entrepreneurial spirit to change tomorrow's world for the better. Immerse yourself in the world of these young companies and take the opportunity to get in touch with the founders.