From exposomics to phytotoxins: Safe foodstuffs in the focus of analytica 2018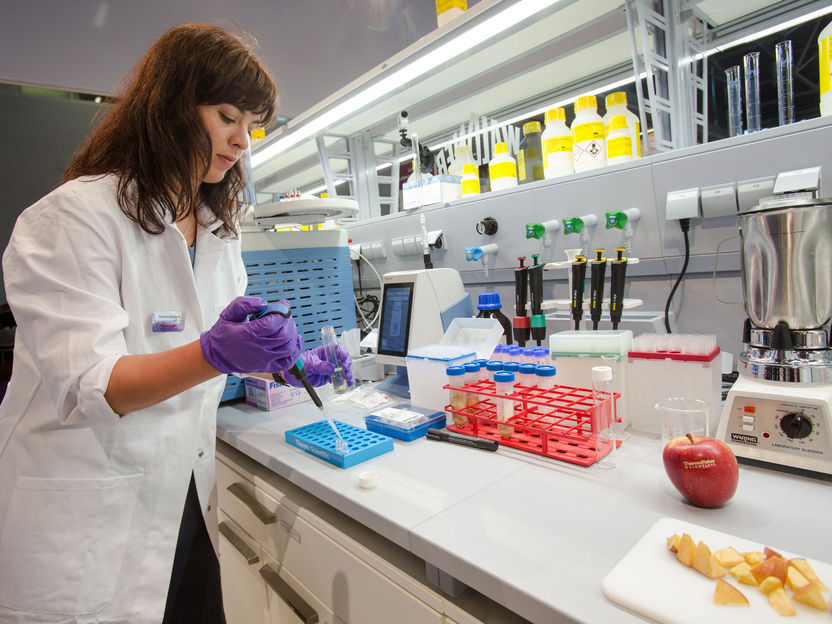 An unhealthy diet, too many pollutants, too little exercise and excessive stress can trigger a wide variety of disorders. The underlying mechanisms are now being elucidated by researchers using high-tech analyzers, as shown at analytica 2018. This still-young discipline is called exposomics and deals with the effects of all measurable environmental influences on our genetic material and our metabolism. At the analytica conference, Dr. med. Benedikt Warth, assistant professor at the University of Vienna, will talk about exposomics, with special attention to foodstuffs. In his presentation on April 10 at 16:30 o'clock, he will describe, among other things, how hormone-like substances from food influence the treatment of breast cancer. The session "Modern Analytical Approaches for Emerging Contaminants in Foods", into which his lecture is integrated, also highlights other foodborne pollutants that have received too little attention so far.
Climate change affects food safety
The European Food Safety Authority, for example, warns that climate changes in terms of increased temperatures and altered precipitation patterns promote infestation with molds that produce dangerous mycotoxins, especially in corn and other cereals. Not to be underestimated either are alkaloids, which many plants use to protect themselves against herbivores, and whose consumption can lead to organ damage or even death. Dr. Jean-François Picron from the Scientific Institute of Public Health in Brussels will present an examination of 1,200 Belgian food samples for pyrrolizidine alkaloids at the analytica conference on April 10 at 16:00 o'clock.
Per- and polyfluorinated alkyl substances, abbreviated PFAS, which are used, inter alia, in sandwich paper and baking paper, are also attracting more and more attention. The analytica conference will address PFAS on April 11 from 12:30 to 14:30 o'clock. At 13:30 o'clock, Dr. Martin Schlummer from the Fraunhofer Institute for Process Engineering and Packaging will discuss PFAS in food packagings.
Focus on food analysis
While the main focus of the analytica conference is on scientific novelties, the trade fair provides comprehensive information on the technical state of analysis: Instruments for foodstuff testing are presented by Agilent Technologies, Bruker, Shimadzu, Waters and many other manufacturers. If you want to watch food analysts at work, visit the Live Lab in Hall A3: Here, for example, Thermo Fisher Scientific will examine foodstuffs for glyphosate, and Analytik Jena will use DNA analysis to expose food fraud. The analytica forums complete the program with exhibitor presentations on pesticide analysis, on detection of genetically modified organisms, and on many other subjects. In a nutshell: Such a well-founded overview of modern food analysis can be had only in Munich at the analytica.
Other news from the department business & finance
More news from our other portals