Merger of Heidelberg Instruments and Multiphoton Optics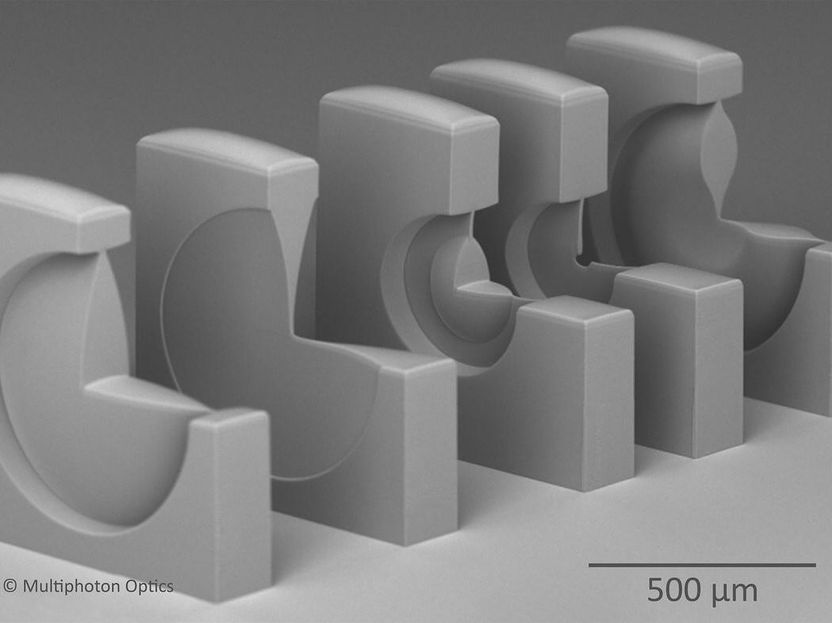 Following the successful conclusion of M&A negotiations, the employees of Multiphoton Optics (MPO) are now part of the Heidelberg Instruments family, one of the international market leaders in laser lithography.
"MPO is a pioneer of two-photon lithography and has developed a high-performance exposure system for 3D printing down to the sub-micrometer range. With this, MPO closes a gap between conventional laser lithography – the basis of our strong core business – and the nanostructuring technology (t-SPL) we added to the Heidelberg Instruments Nano division three years ago. Together with MPO, we will further expand our position in the field of micro-optics and structured surfaces", said Konrad Roessler, CEO Heidelberg Instruments
At present, MPO specializes in the production of free-form 3D surfaces and 3D structures of any design, with a particular focus on micro-optics. In research and development, the current focus is mainly on manufacturing processes using two-photon polymerization (TPP) and on application-specific software and hardware modules.
While Heidelberg Instruments has high expectations for the further development of 3D lithography systems at the MPO site in Würzburg, Multiphoton Optics will gain access to the sales potential, sales structures, production capacities and worldwide service network of the new parent company.
"Heidelberg Instruments is the perfect partner for us, as the merger will benefit customers, employees and the technology itself. Their global network increases our visibility and enables us to develop new systems based on two-photon polymerization as well as support more and more customers in implementing their applications and ideas", said Dr. Benedikt Stender, who will be the CEO of Multiphoton Optics.
Dr. Boris Neubert was previously responsible for Operations on the MPO management board and now driving the integration from within Heidelberg Instruments.
"By combining the strengths of both companies we will offer our customers even more powerful products and excellent service", said Dr. Boris Neubert.
"It is a pleasure that MPO was affiliated into the HIMT family. I personally appreciate HIMT and I am convinced that these two technological market leaders ideally fit in their business activities. Good luck to both of them", said Dr. Ruth Houbertz, President and Founder of Multiphoton Optics GmbH.
"MPO was our third fund investment. It is great that the company's success story continues with the strong partner HIMT and I am grateful that the FTTF was able to accompany part of this journey. For me, MPO is an excellent example of how German Deep Tech can be successfully and sustainably commercialised from research", said Joerg Wamser, Managing Partner at Fraunhofer Technologie-Transfer Fonds (FTTF).
"We were involved as seed investor from the very beginning. Therefore, we are now very pleased that MPO was not only able to exit to HIMT, but has also found a new home there for the market launch of the 3D printers. We wish all employees and management of MPO all the best for this and thank them very much", said Dr. Andreas Olmes, Principal/Prokurist at High-Tech Gründerfonds and investment manager at MPO.
"The fact that our technology from the Fraunhofer ISC has made the leap into a successful start-up, which could now be sold to HIMT, is a great success and corresponds to our mission of technology transfer", said Dominik Malter, Investment Manager Fraunhofer Venture.
Other news from the department business & finance
More news from our other portals
Something is happening in the chemical industry ...
This is what true pioneering spirit looks like: Plenty of innovative start-ups are bringing fresh ideas, lifeblood and entrepreneurial spirit to change tomorrow's world for the better. Immerse yourself in the world of these young companies and take the opportunity to get in touch with the founders.