An exceptional approach to solving the plastic problem convinced investors
Woodly Ltd. has raised EUR 3 million in growth funding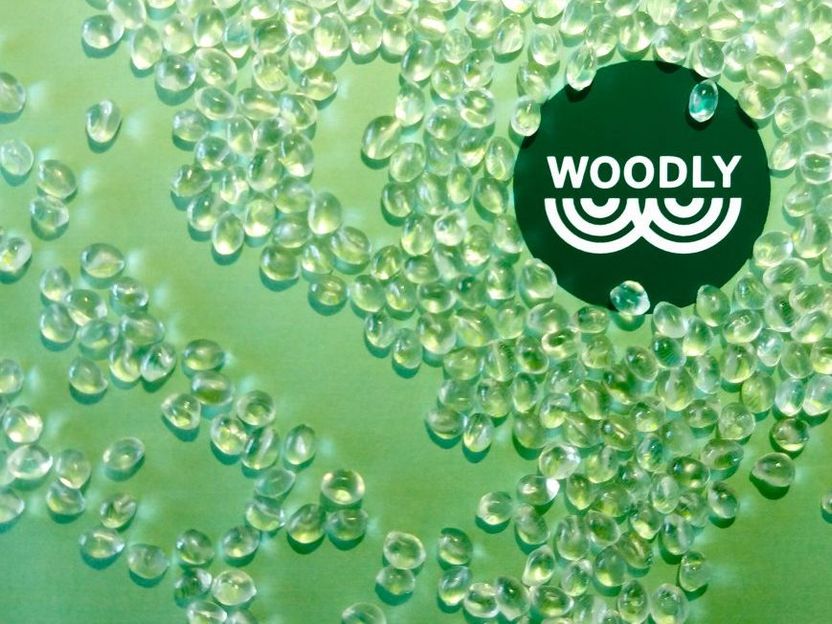 "In recent years, plastic has become a bogeyman, the use of which many would like to abandon altogether, or at least replace with alternative materials. So far, the market has mainly succeeded only in abandoning the use of the word "plastic". We have approached the problem from the other direction by replacing the raw materials from which plastic is made instead," says Jaakko Kaminen, CEO of Woodly Ltd.
Woodly® material, developed in Finland, is a new kind of plastic that is manufactured using wood cellulose. The end result is a plastic that works as before in both production and products, but is 100% carbon neutral and reduces the need for the use of fossil raw materials. The company aims to launch several different packaging and products into international markets in the near future and to help companies exit the fossil economy, reduce their carbon footprint and support the circular economy.
The company has recently announced cooperation with K-Group, HKScan, Orthex, Kiilto, Black Moda and Vihreäkeiju. The first packaging made of Woodly® material was brought to the stores by K-Group with its own brand label Pirkka Rose Begonia products. In addition, Woodly® material is already used in Black Moda's selected textile packaging and Vihreäkeiju's herb packaging.
"Sales have started and the first packaging made of Woodly® material has been brought to market in Finland. With the new funding, we will be able to invest in international commercialisation. Until now, there have been foreign sales to Sweden, Germany, Portugal and Japan," says Jaakko Kaminen, CEO of Woodly Ltd.
The main owners of Woodly are Besodos Investors Oy and Ratkaisutoimisto Seedi Oy, (who also founded Woodly Ltd).
"Saving the world is the most interesting business area. Woodly wants to be a major player in this market. This funding round is an important step in this journey," says Marko Parkkinen, CEO of Ratkaisutoimisto Seedi and Chairman of Woodly's Board of Directors.
New investors who joined this funding round included a group of founders of the Small Giant Games mobile game company; Vesa Puttonen, Professor of Financial Science; Taaleri Impakti, Special Investment Fund; Lauri Rosendahl; Jukka and Mikko Rannila.
Other news from the department business & finance
More news from our other portals
Something is happening in the chemical industry ...
This is what true pioneering spirit looks like: Plenty of innovative start-ups are bringing fresh ideas, lifeblood and entrepreneurial spirit to change tomorrow's world for the better. Immerse yourself in the world of these young companies and take the opportunity to get in touch with the founders.