Oort Energy Secures £5M Seed Funding to Decarbonise Industry with Green Hydrogen
13-Jun-2023
-
United Kingdom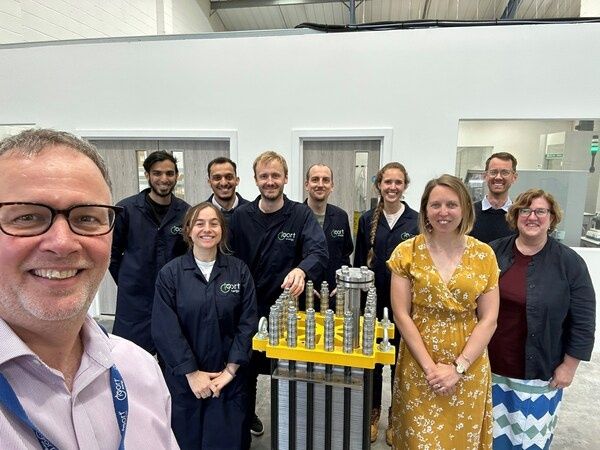 Founded by electrolyser industry veterans, Oort Energy's mission is to drive down the cost of green hydrogen for a sustainable future. The company's products produce clean hydrogen gas from water and renewable electricity.
The Seed funding round was closed in two equal tranches, with the first tranche utilized to build the team and launch its manufacturing facility, whilst the second tranche allowed the company to bring in a strategic investor, who will assist with supply chain and large-scale manufacturing.
Oort Energy's patented polymer electrolyte membrane (PEM) electrolyser technology drives down green hydrogen production costs. The company has fully reinvented the stack from first principles. Combining deep material innovations with a scalable manufacturing architecture their electrolyser product delivers customers leading efficiencies at ultra-low costs.
The company has already completed the design of a 250kW stack platform and is preparing for mass manufacture. They are on track to deliver their first fully compliant containerised electrolyser solution to a customer site with commissioning planned for Q3 2023.
"Oort has radically redesigned the electrolyser stack for cost, scalability, and reliability. Their technology produces clean hydrogen through electrolysis cost-effectively accelerating decarbonisation of industries such as fertilizer, steel and shipping," said Marcus Clover, Co-founder & Partner of Energy Revolution Ventures. "Nick and his team have the right experience and strategy to deliver reliable, cost-effective electrolyser products which will unlock hydrogen as a key driver for gigaton carbon reduction. We believe Oort Energy is set to shape the future hydrogen economy."
"We are delighted to close our seed funding round with such strategic and supportive partners. This is instrumental in delivering the first demonstration of our product portfolio onto a customer site and allowing us to formally launch onto the market with our 250 kW and 1MW commercial scale systems in 2023. The green hydrogen technology market is rapidly expanding, and our next-generation products will help drive the transition to net zero." - Nick van Dijk, CEO, Oort Energy
Oort Energy is revolutionising the green hydrogen electrolyser industry by delivering its next-generation electrolyser technology today.
Other news from the department business & finance
More news from our other portals
Something is happening in the chemical industry ...
This is what true pioneering spirit looks like: Plenty of innovative start-ups are bringing fresh ideas, lifeblood and entrepreneurial spirit to change tomorrow's world for the better. Immerse yourself in the world of these young companies and take the opportunity to get in touch with the founders.