European Innovation Award EARTO 2023 for sustainable and cost-effective manufacturing process of aerogels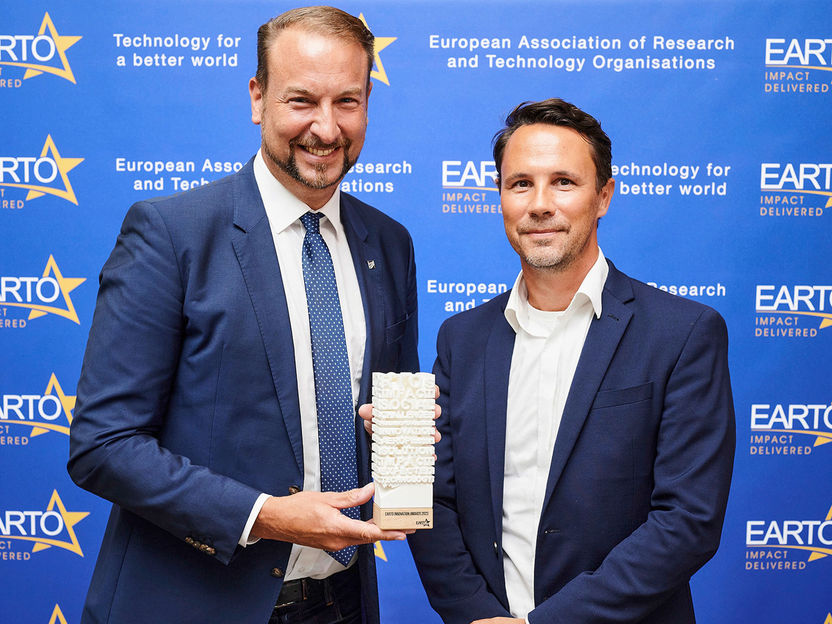 Aerogels are considered the best insulation material in the world. However, the production of the thermal super insulators has been cost-intensive so far, therefore they were only used in niche applications. Fraunhofer UMSICHT set itself the goal of producing aerogels at low cost and thus making them suitable for mass production. Within six years, the researchers developed a novel production process for aerogels that combines various production steps with the help of supercritical CO2 and thus significantly reduces production costs: The manufacturing costs were reduced by 70 percent and the production time from more than ten to four hours. The production process also does not require any environmentally hazardous chemicals and is therefore sustainable.
The process has been successfully transferred to pilot plant scale, and preparations are now underway for upscaling to industrial scale. The process technology innovation will enable various sectors and in particular the construction industry to exploit the outstanding material properties of aerogels for mass products in the future.
The award ceremony was held for the 15th time. Prof. Dr.-Ing. Manfred Renner, Head of Institute Fraunhofer UMSICHT, and Nils Mölders, Head of the Product Development Department, accepted the award on behalf of the team in Brussels. This year, the EARTO Award recognized a total of six innovation projects in the two categories "Impact Expected" and "Impact Delivered".
Other news from the department science
More news from our other portals