ZEISS invests 60 Million Euros in the expansion of the semiconductor manufacturing technology factory
The center for lithography optics in Oberkochen is to be expanded by 6,000 square meters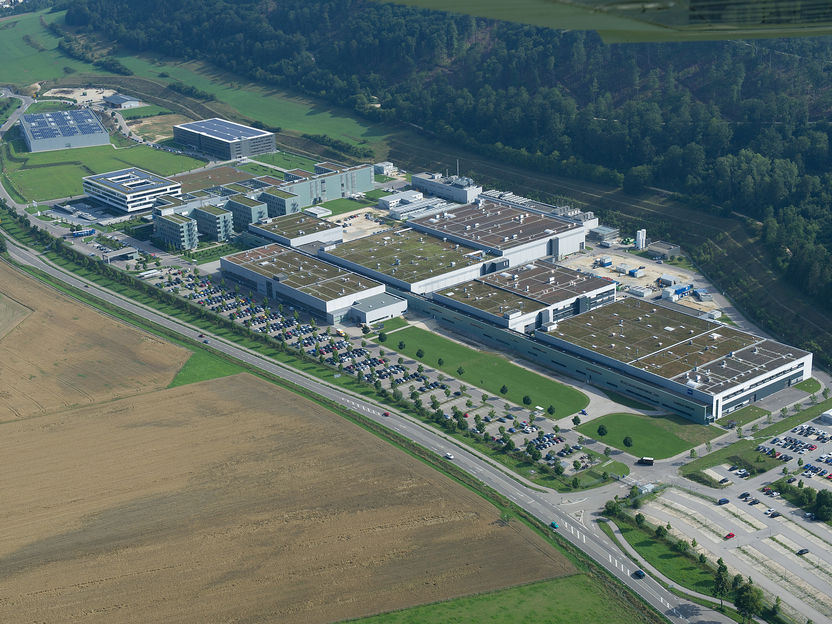 Dr. Hermann Gerlinger, Member of the Executive Board of Carl Zeiss AG and Head of the Semiconductor Manufacturing Technology segment, explains: "ZEISS is continuing to work intensively on the implementation of the innovative EUV lithography for microchip production. The positive signals coming from the market in recent months endorse our decision to already make further investments in this future-oriented technology beyond the current generation. This will make even greater demands on our technological know-how – and on our infrastructure."
Overall, the ZEISS Semiconductor Manufacturing Technology segment will invest more than 60 million euros in the planned expansion of the lithography optics center over the upcoming years. The production areas will be expanded by around 6,000 square meters.
When integrated into wafer scanners from the Dutch customer ASML, EUV lithography optics enable the production of even more powerful microchips.
The new production areas are scheduled to be completed by 2018.
Other news from the department business & finance
More news from our other portals