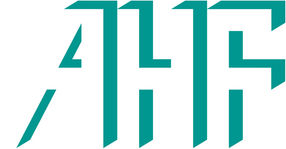 Hochreine Flaschen aus PFA Fluorpolymer mit GL45-Gewinde
High purity bottles made of PFA fluoropolymer with GL45 thread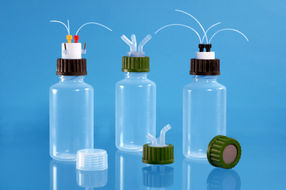 Due to their excellent material properties and multifunctionality, our laboratory bottles with GL45 thread are particularly well suited for applications where the highest demands are made on purity and sample integrity. This includes many working areas of ultra-trace analysis, such as the semiconductor industry, geochemistry or environmental analysis. In industrial production, they are used for packaging, storage and transport of high purity and aggressive acids or active pharmaceutical ingredients (API).
The GL45 standard thread allows multifunctional and extremely flexible use with common GL45 adapters or screw caps, also bottle-top dispensers.
The fluoropolymer PFA is used to manufacture the bottles - a high-end polymer that is highly pure, acid-resistant, chemically inert, temperature-resistant (-200°C to +260°C), unbreakable and does not interact with biochemical substances. Due to these material properties, they are easy to clean and can be reused many times.
Request product information now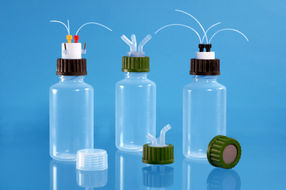 Hochreine Flaschen aus PFA Fluorpolymer mit GL45-Gewinde
High purity bottles made of PFA fluoropolymer with GL45 thread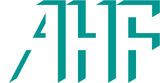 All about AHF analysentechnik