AHF analysentechnik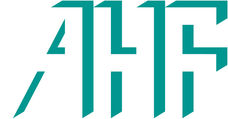 AHF analysentechnik AG
OUR EXPERIENCE … YOUR BENEFIT!

About AHF analysentechnik
AHF analysentechnik specializes in the distribution and development of laboratory equipment and accessories for ultra-trace analysis. The range of application of the laboratory products is very manifold. Among others, they are used in bioanalysis, environmental and water analysis, semiconductor process control or in materials research.

The product range includes laboratory equipment for sample preparation, sample digestion and sample introduction, e.g. metal-free hot plates with acid-resistant fluoropolymer coating, digestion systems and equipment for purification of acids.

Furthermore, AHF offers laboratory supplies made of inert, high-purity acid- and temperature-resistant PFA fluoropolymer, such as sample vessels and laboratory bottles.

For the sample introduction system in ICP-MS/OES instruments, torches, injector tubes, spray chambers, nebulizers, cones and other components or consumables are available in various materials and designs.

AHF has more than 30 years of experience in elemental analysis and provides manufacturer-independent advice on product selection. Customized special designs are also possible.
Facts about AHF analysentechnik
Facts about AHF analysentechnik
Founding: 1981
Focus : Manufacturer
Employees: 11-50
Products from AHF analysentechnik
Product portfolio
acid purification devices
micro concentric nebulizers
AHF analysentechnik Products in the Spotlight
Here you will find AHF analysentechnik AG
1