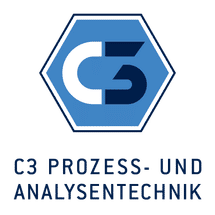 C3 Prozess- und Analysentechnik

Verified
BUCHI NUTSCHE FILTERS
Revolutionary filter chute for solid-liquid separation - corrosion-resistant and versatile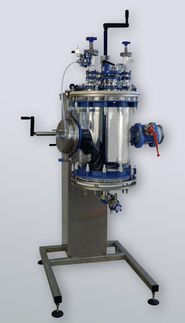 Discover the revolutionary Büchi filter chute made of glass! It is perfectly suited for solid-liquid separation in process engineering.
Thanks to the high-quality glass material and the metal-free design, it can even work with corrosive media. The mixture of substances is simply fed into the Nutsche via the feed valve and then filtered. The solid can be obtained in various ways, e.g. by homogenization in a stirred tank or by growing product crystals. Washing operations can be simplified with an electric or manual agitator. The filter chute can also be used as a filter dryer by tempering the outer wall to the desired drying temperature with a thermal fluid. The filter cake is recovered using the integrated lift and swivel system.
Our filter chutes are metal-free as standard and are therefore perfectly suited for use in the pharmaceutical and electronics industries. We also offer clean room models as an option. Discover the versatility and efficiency of the Büchi filter chute now!
Product classification
Applications
Product categories