Verified
Catalog: 2mag Magnetic Stirrers Catalogue 2021
2mag Catalogue: Wear-free Magnetic Stirrers, Stirrers for Cell Culture, Laboratory Stirrers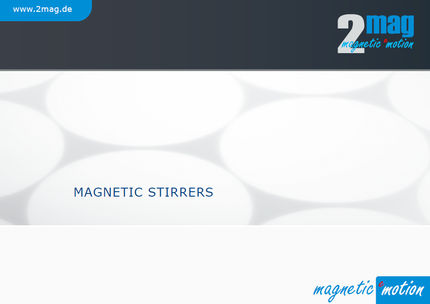 Single point / multipoint magnetic stirrers, stirring hotplates and blocks, submersible mixers
Are you looking for a strong wear-free magnetic stirrer for your complex application and have not found any suitable system or are you unsatisfied with your old laboratory stirrer?
Then you will find the optimal magnetic stirrer in our new catalogue 2021!
The catalogue presents more assortment than ever before. Besides new products and established magnetic stirrers you will find anything for your special mixing application – classical single position or multipoint magnetic stirrers, submersible stirring systems, heatable reaction blocks or plates, warming-free stirrers for cell culture or special units for explosion-protected areas or the use in steam sterilizers.
Is there no suitable stirrer in our catalogue please contact us. We construct your perfect stirrer with individual dimensions and stirring point distances!
The new 2mag catalogue 2021 contains:
The whole magnetic stirrer product portfolio
Application examples to identify easily your optimal magnetic stirrer for your application
Table overviews for easy combination of the different stirring systems
Accessories: stirring bars, water baths, extension cords, etc….
All technical data
And more….
Don't miss the new 2mag catalogue 2021!
Request product information now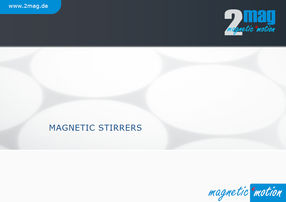 Catalog: 2mag Magnetic Stirrers Catalogue 2021
2mag Catalogue: Wear-free Magnetic Stirrers, Stirrers for Cell Culture, Laboratory Stirrers
All about 2mag
You might also be interested in these products