Verified
Digital burettes: solarus
Titration with an Electronic Burette
Hirschmann Laborgeräte GmbH & Co. KG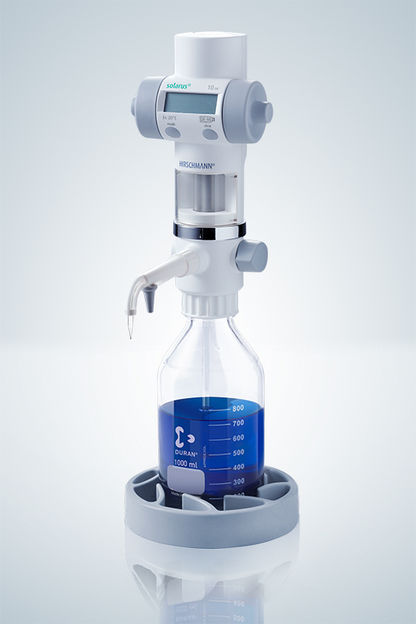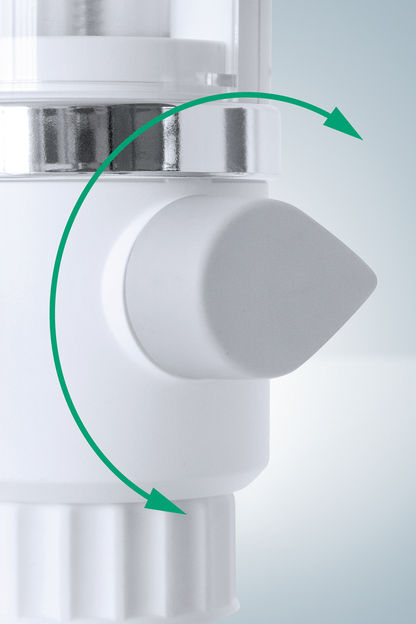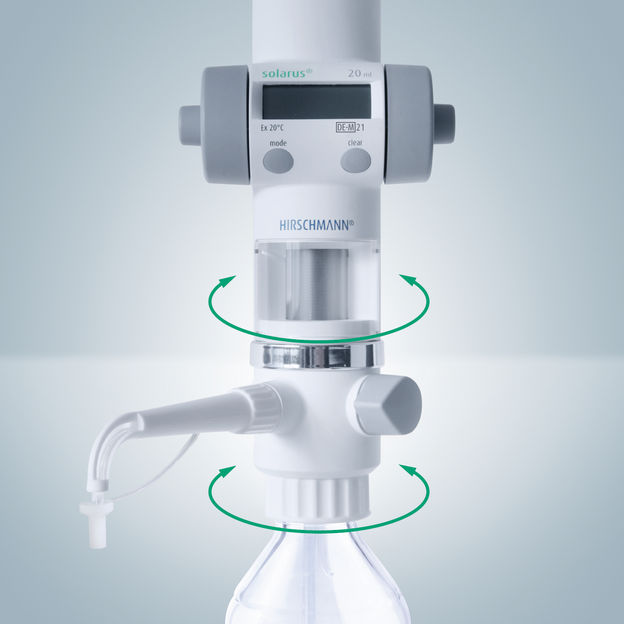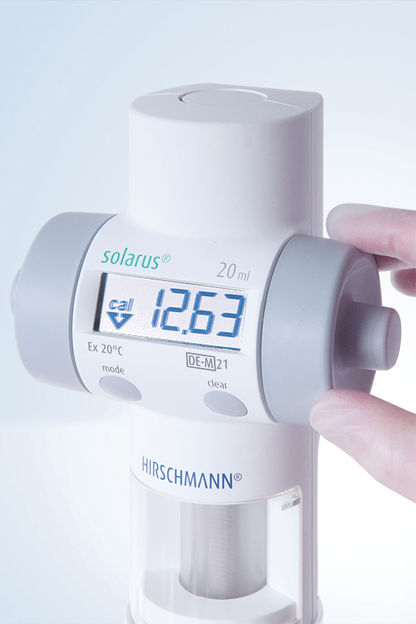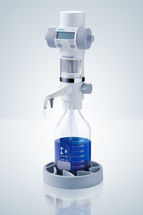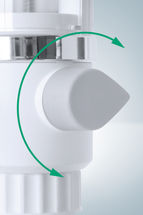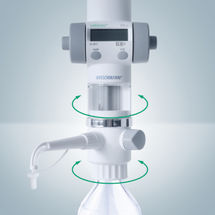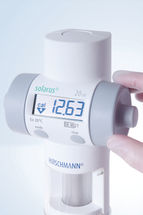 Considerably Cheaper Than a Titrator, Better Than a Glass Burette
Titration without the Disadvantages of Classic Burettes and Titrators
Hirschmann provides the world's first solar-powered burette for analytical labs that require rapid and precise titration.
Titrators are fantastic devices, but expensive to procure, and though glass titration devices have a proven track record, they still have a few disadvantages. Commissioning is not possible without a loss of reagent, evaporation of the titration solution can lead to volumetric errors, the effort required for necessary cleaning at regular intervals is considerable and, no less significant, not everybody is capable of reading the meniscus correctly. 
The Solution: The Easy to Use solarus® Burette
The solarus burette can be freely screwed onto the bottle as desired. This means that the label or labelled side of the bottle faces you and you retain an overview of everything.
Electronic burettes are also vented prior to commissioning, a procedure which can be realised in a flash using the Hirschmann media recirculation system. Reagent loss as encountered with classic automatic burettes is ruled out during this.
Handwheels with a soft touch surface are ergonomically optimised for particularly precise control. This means they dispense with a precision of up to 10 µl when turned. 
The solarus burette is equipped with a self-contained dispensing system. Following titration, you simply replace the closure cap on the titration cannula, thus preventing evaporation of the titration solution.
The large digital display on the burette is clearly legible from any viewing angle. An enormous advantage when compared to classic glass burettes is the fact that meniscus reading errors are ruled out. 
Tedious noting and transferring of values are dispensed with if you use the bidirectional interface. This interface allows you to record all titrations and process data on the PC.
The manufacturer's calibration of the solarus burette is permanently stored, and the "Quick-Cal" function can be used for individual calibrations to adapt the solarus to your requirements. 
The solarus burette is powered by photovoltaic, with the energy for the electronics and display being supplied via a highly efficient integrated solar cell. This means that enough energy is generated for mains-free titration, even where lighting conditions are restricted. Batteries are not required. 
The solarus burette is available in three sizes: 10 ml, 20 ml and 50 ml. A titration cannula with a fine tip is included in the standard scope of delivery for dispensing droplets as fine as 10 µl.
Overview of the solarus Burette
Power supplied by a highly efficient solar cell
The burette can be freely turned on the bottle
Simple, rapid venting without reagent loss
solarus can be used without any major cleaning effort
Clearly legible display, regardless of the viewing angle
Individual calibration of user-specific adaptations with "Quick-Cal"
Serial bidirectional interface (RS232 and USB)
Individual quality certificate with declaration of conformity pursuant to DIN 12600