Verified
Precision balances: MS-Präzisionswaagen
Trusted Results at Your Fingertips
Large color touchscreen – comfortable operation
Built-in applications – simplified processes
Warning functions – valid results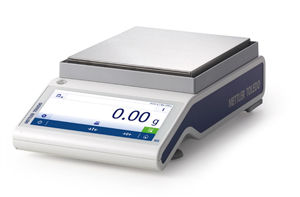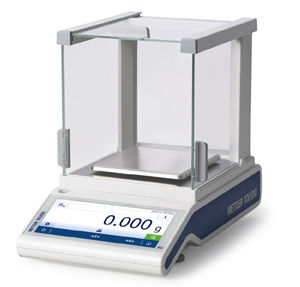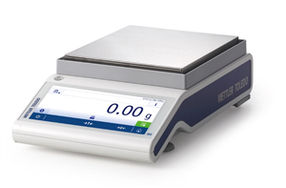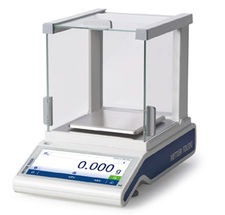 Capacity from 320 g to 12.2 kg, readability from 1 mg to 100 mg
Reliable, Intuitive, Robust: The robust construction of MS-TS Precision balances makes them perfect for heavier tasks in the laboratory or out on the factory floor. Intuitive to operate and with a large touchscreen, MS-TS balances bring a new level of comfort to your daily weighing tasks and are designed to deliver consistently reliable results. Moreover, these results can be easily transferred wherever needed thanks to future-proof connectivity and data-management functionalities.
Trusted Results at Your Fingertips: MS-TS balances are reassuringly easy to use and fully support lean processes in the laboratory and on the factory floor.
Get Connected for Easy Data Management: LAN, USB Host, USB Device, RS232 and optional WLAN/Bluetooth interfaces enable easy and comprehensive data transfer to PC, FTP server, USB memory sticks or printers – including comprehensive PDF reports and XML files.
Additionally, Balance Web Access via tablet or PC browser allows easy viewing of results and basic interactions, such as tare and print.
Optimized Display Makes Daily Tasks Easier: The 7" extra-large color TFT touchscreen display is operable through cotton, silicone and latex gloves. An intuitive user interface and 18 mm high digits bring comfort to your daily tasks.
Metal Housing Ensures Long Balance Lifetime: The full metal body not only protects the weighing cell from environmental influences and impacts, it is also resistant to harsh chemicals including acetone to help assure a long balance lifetime.
Increase Your Productivity with Convenient Applications and Easy-to-Read Graphics: 11 built-in applications, including differential weighing, density determination and formulation, guide you step-by-step through your weighing procedures, support you with data management and help improve process security.  
Evaluate your results easily with the statistics function and on-screen charts.
Improved Stability Means Faster Results: With three fixed feet and two LevelLock stands, MS balances are easy to level and sit solidly on your workbench. With the balance less susceptible to vibration, you get faster results.
Proven Weighing Cell Delivers Reliable Results: Our renowned MonoBloc weighing cell, with FACT automatic internal adjustment, delivers consistently reliable results. Built-in overload protection ensures a long balance lifetime.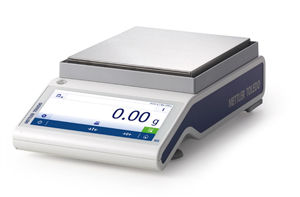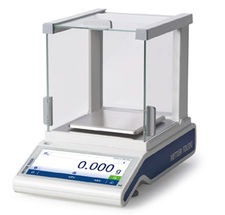 Product classification
Applications
Product categories
Request product information now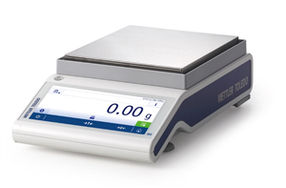 Precision balances: MS-Präzisionswaagen
Trusted Results at Your Fingertips

All about Mettler-Toledo