Technology and applications for chemistry and life science
Precise vacuum is essential for an efficient process in many applications. Clever vacuum technology allows you to achieve desired results faster, more safely and more conveniently.
The brochure "Roadmap for vacuum in the laboratory" presents important distinguishing characteristics required to find the right vacuum solution for your laboratory and application needs. Precise vacuum is often essential for reproducible results and short process times.
In the laboratory, the pump often has to withstand aggressive gas and vapour.
This brochure gives an overview of requirements for vacuum technology and explains how to protect the pump from corrosion and wear.
The brochure will answer the following questions:
What are the essential performance characteristics of a vacuum pump?
Which type of pump suits your application best?
What is the best way to measure and control the vacuum?
How can you supply several work stations efficiently with only one pump?
White Paper classification
Applications
Product categories
Download white paper now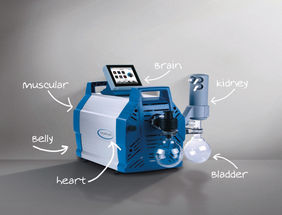 Roadmap for vacuum in the laboratory
Technology and applications for chemistry and life science

All about VACUUBRAND