Customizing Access Rights on Balances Improves Productivity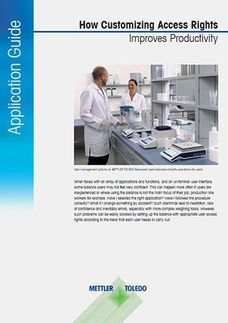 User Management Rights on Advanced Level Balances Simplify Operations
In today's lab, users often face an array of different applications they have to carry out. Some users may not feel confident in operating the balance, especially if they are inexperienced or where using a balance is not the main focus of their job, production line workers, for example.
By presenting different use cases, this application guide explains how customizing access rights to settings and functions for balance users leads to fewer errors and increased productivity.
Four different case studies are presented, for a food manufacturer, a university laboratory, a car airbag manufacturer, and a chemical manufacturer. For one of the case studies, instructions on how to set up the user options are explained.
White Paper classification
Applications
Product categories
Download white paper now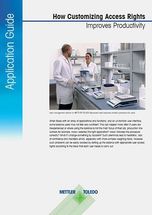 Customizing Access Rights on Balances Improves Productivity
User Management Rights on Advanced Level Balances Simplify Operations

All about Mettler-Toledo
You may also be interested in these white papers