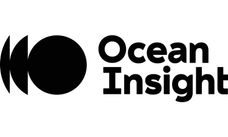 Ocean Optics B. V.
Spectroscopy | Accessories | Subsystems | Complete Solutions

About Ocean Insight
Ocean Insight reflects our evolution from one of many suppliers of spectroscopy products to a singular provider of Applied Spectral Knowledge. Our purpose is to help customers define pressing challenges and deliver answers that promote a safer, cleaner, healthier future.

Ocean Optics invented the miniature spectrometer, pioneering the concept of bringing the measurement to the sample. Now, your changing needs have inspired us to embrace new ways of innovating, collaborating and problem-solving.

As Ocean Insight, we bring application-specific expertise, services, and solutions to define and solve important challenges across multiple industries and disciplines.
Facts about Ocean Insight
Facts about Ocean Insight
Founding: 1992
Focus : Manufacturer
Employees: 201-500
Industry : Laboratory analysis / Laboratory measurement technology
Certifications
Certifications
DIN EN ISO 9001
Ocean Optics
Here you will find Ocean Optics B. V.