Leading Platform for the Analysis and Biotechnology Industry analytica China 2012 will open in Shanghai in October
10th Anniversary Marks New Growth
Since 2002, analytica China has covered ten years, in which over 100,000 visitors, including researchers, users, lab staff and equipment manufacturers, have participated and witnessed its success. In October 2012, the show will be the biggest analytica China ever. With a total exhibition space of 25,000 square meters it is 20 percent bigger than 2010. The trade show is going to attract around 600 leading exhibitors from 24 countries, among whom 40 percent are from overseas, confirming the international recognition of analytica China. Again, Germany, Japan, Korea and the United Kingdom will form national pavilions at analytica China.
 
The show has confirmed the participation of a large number of leading exhibitors: Agilent, Analytik Jena, Bruker, East & West, Haiguang, Hitachi, HORIBA, Jasco, Mettler Toledo, Metrohm, Miele, Shimadzu, Skyray, TEDIA, Thermo Fisher, Waters, and more. Moreover, as an important part of analytica China 2012,  the biotechnology and life science area has welcomed the joining-in of BRAND, CapitalBio, Carl Zeiss, Corning, Eppendorf, Hamilton, IKA, Life Technologies, Roche, Tecan and more. The active participation from important exhibitors again confirmed the leading position of analytica China in China as well as in Asia.
High-quality Academic Conferences
High quality concurrent academic events have always been a highlight of analytica China. This year, the conferences will hold discussion on technologies and industry trends concerning analytical chemistry, biomedicine, environmental analysis, food safety, separation analysis and mass spectrometry, metabolomics, material testing, mobile laboratory technology and others. Over 100 professional reports will be given in 14 high quality conferences. Also, the organizer has invited industry leaders and representatives from China, Germany, Japan and Korea to make keynote speeches on advanced technologies, industry trends and market demands. The programs of the concurrent event will include:
 
The 6th Shanghai International Symposium on Analytical Chemistry will be organized by China Chemical Society and Messe München International (MMI). The theme is 'Analysis chemistry in our life'. Academician Wang Erkang, Professor Antonius Kettrup will be the chairmen of the conference and Professor Lin Jinmin will be the administer chairman.
 
In order to promote research and development of proteomics in China, Symposium on Proteomics and Immune and Metabolic Diseases will be organized by CNHUPO, co-organized by Beijing proteomics and Messe München International. This seminar will invite famous professors and experts which will communicate within congress report form. About 200 people will attend this seminar.
 
Shanghai BioonGroup Corporation and Messe München International will hold LSAC Life Science & Technology Forum which aims to promote the communication of life science and technology.
Other news from the department business & finance
More news from our other portals
See the theme worlds for related content
Trade Fair Retrospective analytica 2022
Here you will find everything about suppliers and products around the world's leading trade fair for laboratory technology, analytics, biotechnology and analytica conference
70+ products
70+ companies
View topic world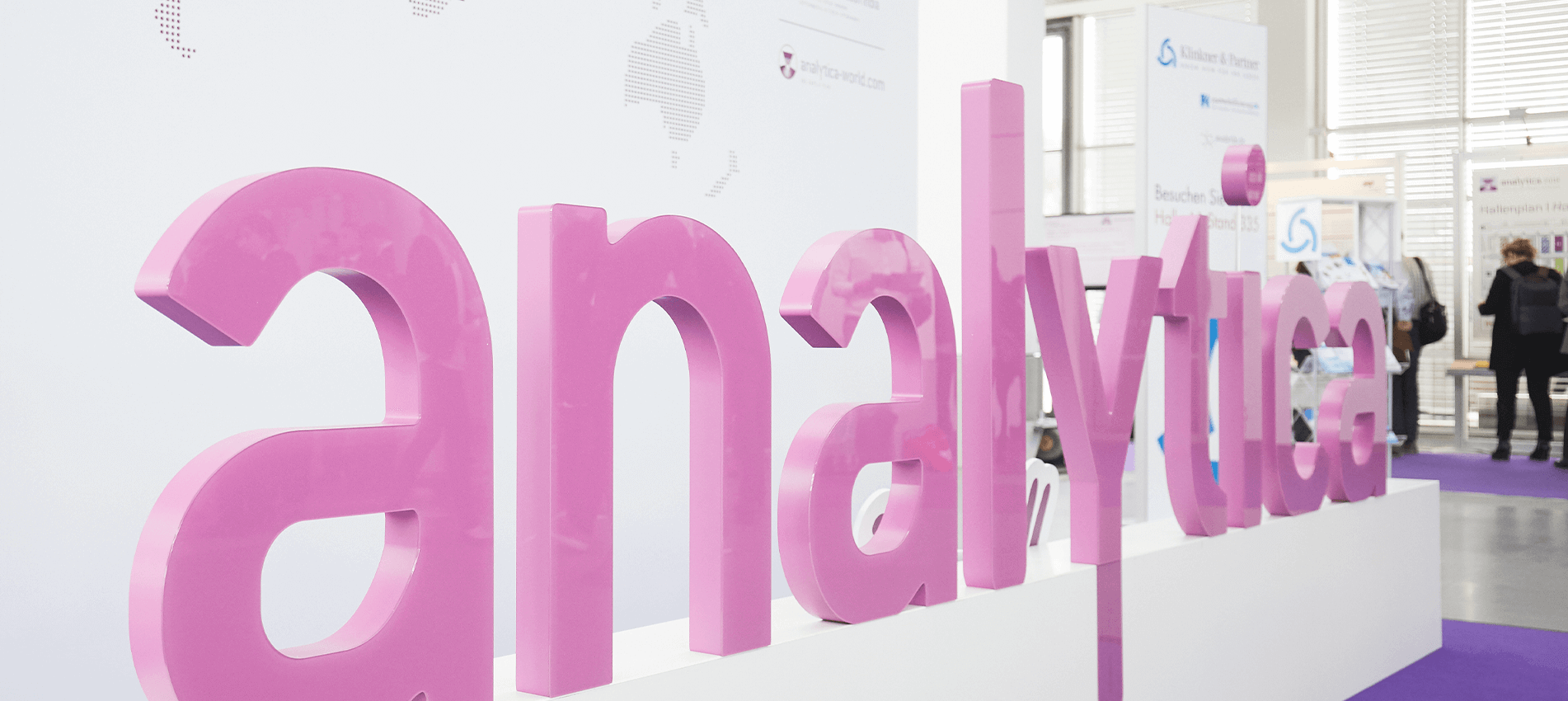 Trade Fair Retrospective analytica 2022
Here you will find everything about suppliers and products around the world's leading trade fair for laboratory technology, analytics, biotechnology and analytica conference
70+ products
70+ companies