New Head of BASF's Styrenics Division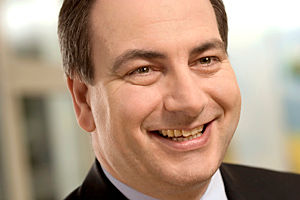 Hans Walther Reiners was born in 1963 in Aachen, Germany, where he earned his university degree in Business Economics in 1987. Following his early work as product manager in the divisions of textile dyes and fiber intermediates at BASF in Ludwigshafen, Germany, Hans Reiners spent two years at the BASF Corporation in Parsippany, New Jersey, in the United States. Upon his return, he was an assistant to a member of the Board of BASF Aktiengesellschaft until 1995. From 1995 to 1998, he headed the "Agricultural Products for Southern Europe" business unit, working out of Barcelona, Spain. This was followed by three years as head of Global Marketing for Agricultural Products. In this capacity, he was responsible for the integration of American Cyanamid into BASF after this company was acquired in 2000. Since 2001, Hans Reiners has headed the Agricultural Products Division of the BASF Group, at first out of Mount Olive, New Jersey, in the United States, and then out of Limburgerhof in Germany.
Dr. Fred Baumgartner took over the division of Styrenics on August 1, 2001. In the four and a half years under his stewardship, he drastically streamlined the portfolio of commodities and made it fit to compete on the global market. At the same time, he implemented the organizational separation of commodities and specialties into two business units.
Other news from the department people
More news from our other portals