Verified
Microwave synthesizers: Liberty Microwave-Enhanced Peptide Synthesis
Microwave Peptide Synthesis – Pure Peptides in a Few Hours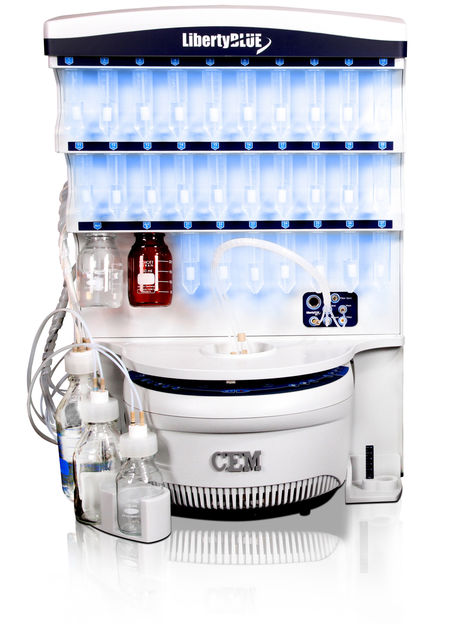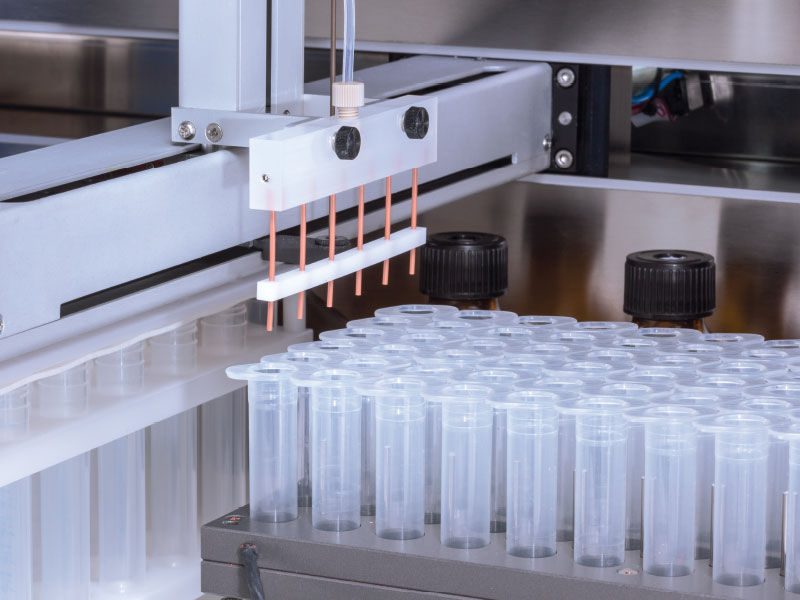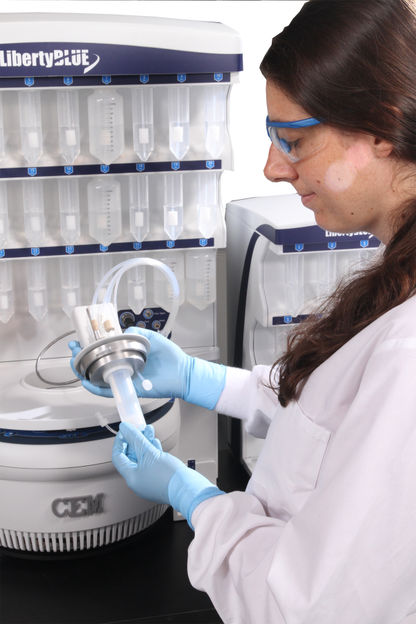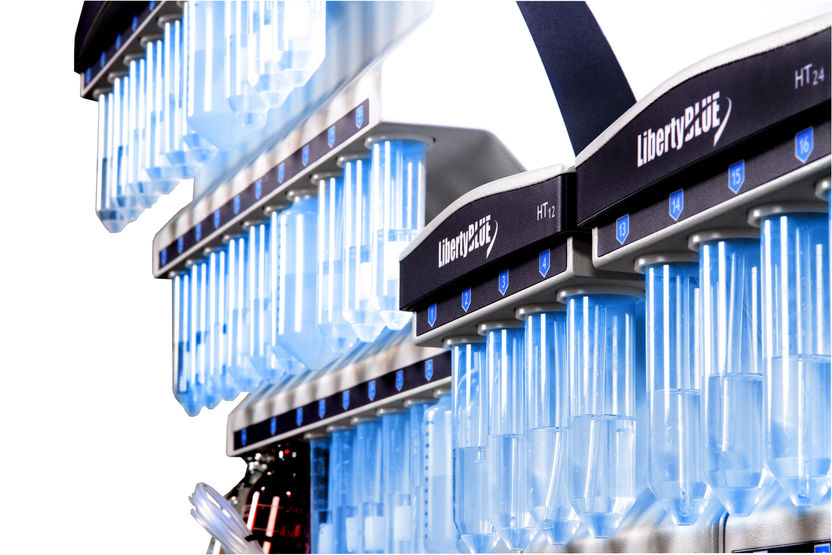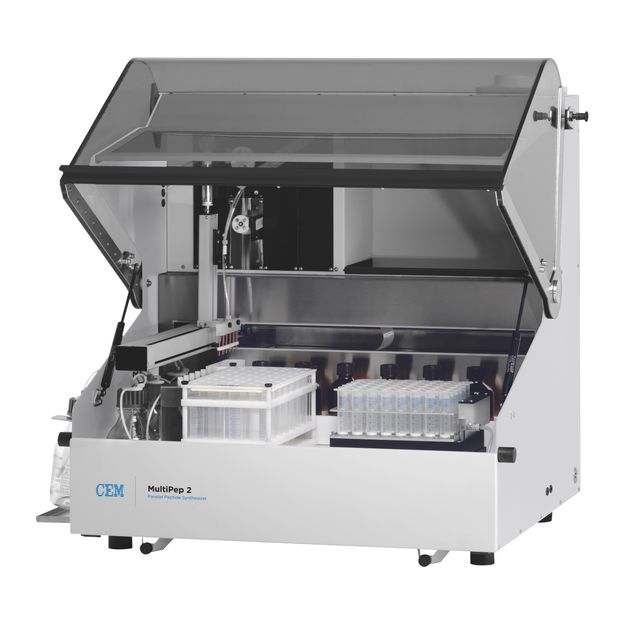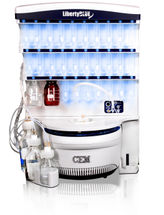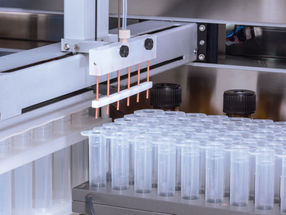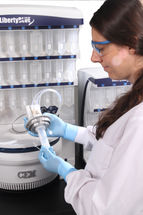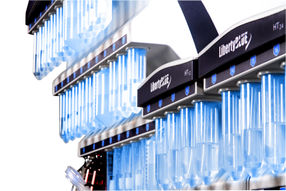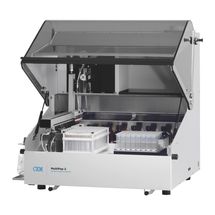 4-Minute Cycle Times & up to 90% Solvent Reduction
CEM Corporation is transforming the way chemists perform peptide synthesis once again with the introduction of the Liberty Blue microwave peptide synthesizer. With 4 minute cycle times and a 90% solvent reduction, no other peptide synthesizer on the market can even come close to the performance of the Liberty Blue. Couple with that unparalleled peptide quality along with greater flexibility and improved reliability, Liberty Blue is the system of choice for all your peptide synthesis needs.

Advantages
Remarkably Fast 
4 minute cycle time
Rapid reagent addition
Optimized synthesis methods
> 80% time reduction compared to 1st generation microwave synthesizers
Difficult peptides such as A-beta in hours rather than days
Maximum Efficiency
Up to 90% solvent reduction
Less reagent usage
No priming required
Judicious use of solvent for washing
Accurate and precise reagent addition
Benefits of Microwave Control 
Only system capable of using microwave energy for both the coupling and deprotection steps
Complete control over power, temperature and time for each step
Rapidly change temperature from one stage to the next
Easily synthesize peptides with temperature sensitive amino acids without unwanted side reactions
Flexibility 
Flex-add™ technology eliminates need for sample loops and allows infinite volume delivery options
Synthesis conditions (temperature, power, and time) can be controlled for each step of every amino acid cycle
27 AA positions provides ample positions for unusual amino acids or reagents
Unlimited number of couplings with amino acid stock solutions
3 reaction vessel sizes – 10, 30, and 125-mL to cover the full synthesis scale range
Scale range from 0.02 to 5 mmol
Resin loading option allows high throughput peptide synthesis
Optional cleavage accessory for rapid peptide cleavage and deprotection
UV monitor available to track the synthesis progress and provide improved synthesis results
Simplicity 
50% fewer processing valves
Easy to use software with default methods
Straightforward method customization for unique peptides or reagents
Usage and reagent calculators make reagent preparation simple
Fast and easy system setup with a maximum of only 31 bottles to install on the system
Reliability 
All valves are backpurged immediately after use eliminating the need for extra washing and preventing clogging issues
Reduced routine maintenance with fewer valves and the elimination of optical sensors for reagent addition
Flex-add technology is not susceptible for bubbles unlike optical sensor
Uninterrupted pathway allows fast and efficient purging
Pressure detection for all chemical transfers
Detailed run history and error reporting Waste level detection
Best in class service and support
UV Monitoring Accessory 
Take the guesswork out of peptide synthesis!
Maximize your peptide quality while increasing your synthesis efficiency!
The peptide synthesizer Liberty Blue can be upgraded with the optional UV monitoring feature. This system monitors the waste stream from the deprotection reactions and automatically modifies the synthesis conditions in difficult regions of the peptide. The UV monitor is incorporated directly into the unit requiring no additional bench space.
Field upgradable for existing customers
Features plug and play technology
Small and compact unit
Easy to use software interface
Generates detailed UV data
Makes synthesizing difficult peptides easier
Resin Loading Accessory 
High Throughput Microwave Peptide Synthesis
To increase the throughput of the microwave peptide synthesizer Liberty Blue an optional modular resin loading option is available that will allow up to 24 peptides to be synthesized sequentially. The resin loader comes in a 12 position module with an additional 12 position module that can be coupled to it. With the rapid 4 minutes cycle time along with the potential to synthesize 24 peptides unattended overnight, the peptide synthesizer Liberty Blue provides throughput of peptides that is comparable to that of conventional high throughput systems but with considerably better purity.
Peptide Cleavage Option 
Isolate Peptides Cleanly and in a Fraction of the Time 
The cleavage option is an isolated liquid handling module designed for performing the peptide cleavage step. The isolated module provides the advantage of protecting the microwave peptide synthesizer Liberty Blue from the harsh reagents required for the cleavage all while allowing the use of microwave irradiation to provide high quality peptides in excellent yields in a fraction of the time.
Full peptide cleavage in 30 minutes or less
Microcleavage in as little as 2 minutes
Improved peptide purity
Increased peptide yield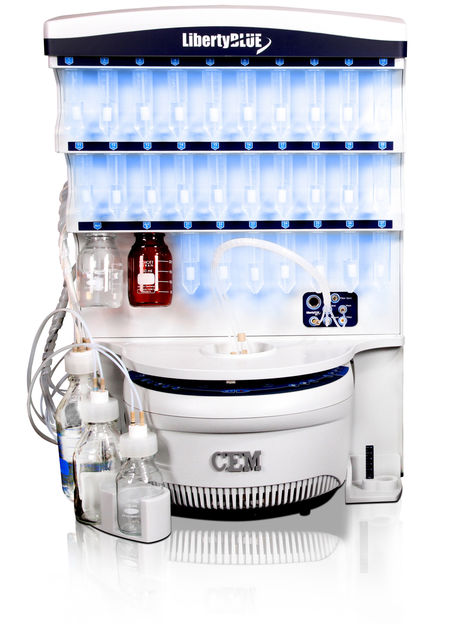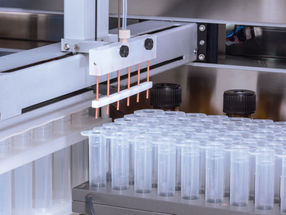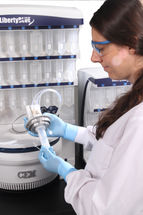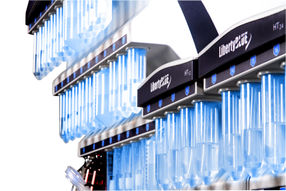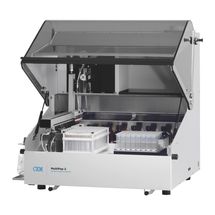 Product classification
Applications
microwave peptide synthesis
microwave-assisted organic synthesis
Product categories
parallel peptide synthesizers
Request product information now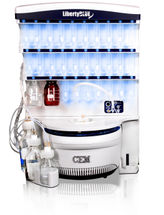 Microwave synthesizers: Liberty Microwave-Enhanced Peptide Synthesis
Microwave Peptide Synthesis – Pure Peptides in a Few Hours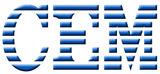 All about CEM