Evonik creates a small revolution with the development of a novel new reactor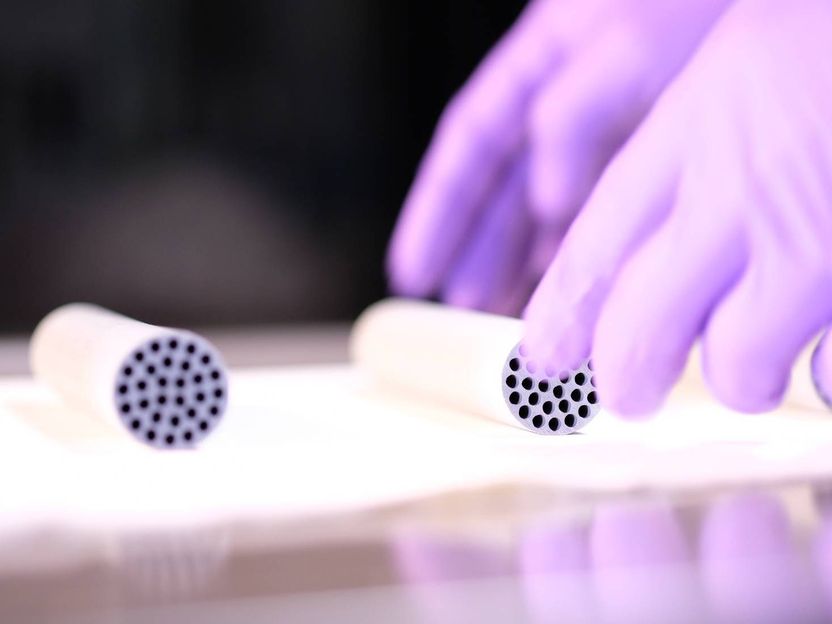 The ROMEO (Reactor Optimization by Membrane Enhanced Operation) project was launched in 2015 with the aim of developing a completely new type of reactor. This is used in homogeneous catalysis, in which olefins are converted into aldehydes with synthesis gas in a hydroformylation reaction.
The newly developed membrane reactor is able to carry out the classic two-step process in just one single step. Previously, the chemical reaction was carried out first and then the product was separated from the catalyst. The reduction of the process to just one step is especially notable in the use of energy. The pilot reactor is 70% more energy and resource efficient While also reducing greenhouse gas emissions by up to 45% than the process used until now, as evaporation of larger quantities of the reaction product is avoided.
The reaction now takes place on a monolith, a kind of cylinder whose inner surface is coated with the catalyst. Its unique feature: the membrane is applied to the outside. This causes the catalyst to remain on the monolith and the reaction product to be separated by the membrane.
Prof. Dr Robert Franke, Project Director of ROMEO and Head of Hydroformylation Research at Evonik, expects the membrane reactor to go on to achieve even greater energy savings: "We're now focusing on further developing the technology. Our goal is the regular use of this new technology in our production."
Therefore, an EU-funded follow-up project has been set up as the next logical step. The partners include 25 companies and research institutions from nine countries. The project, appropriately called MACBETH (Membrane And Catalysts Beyond Economic and Technological Hurdles), is scheduled to start in November.
Other news from the department science
More news from our other portals