TTP Group with Stefan Filz as new Country Head Germany
Stefan Filz is responsible for all Pharmaplan and Triplan companies in Germany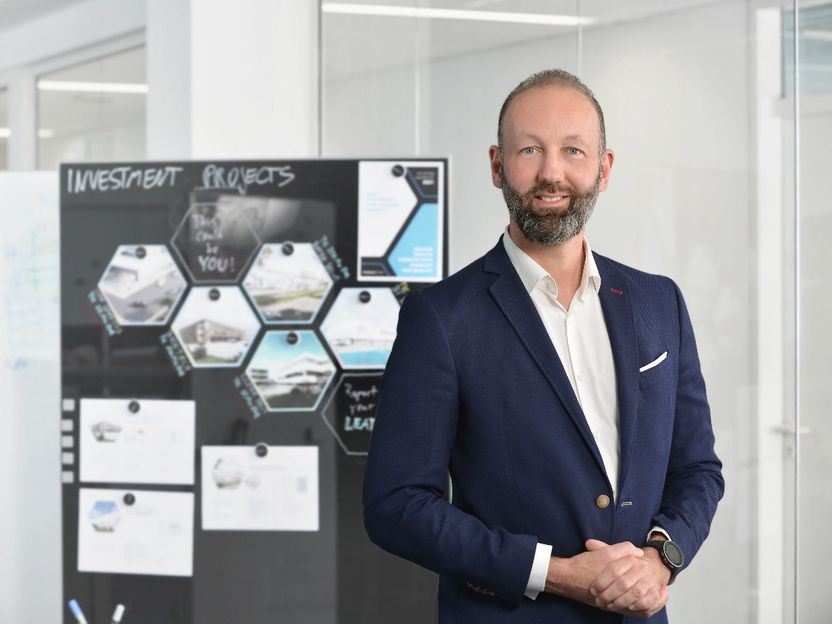 "We are pleased that we could win Stefan Filz for this responsible position. As Managing Director of Pharmaplan and Triplan Germany, as well as a long-time employee and project manager, he has positioned Pharmaplan among the top engineering companies for pharmaceuticals, biotech, and laboratory construction in Germany", said Dr. Andreas Bonhoff, CEO of TTP Group.
Stefan Filz started his career at Pharmaplan in 2011 as an architect in the Facility Design & Engineering department. Already in 2013 he was appointed team leader Architecture, Laboratories & Logistics, two years later he became department head Facility Design and Senior Project Manager. Since 2019, as Managing Director of Pharmaplan GmbH and Triplan GmbH, he has primarily steered the development of the Pharmaplan business units. As the new Country Head, he will increasingly position both companies as EPCMV and site engineering partners for the pharmaceutical, biotech, and chemical industries.
"As Country Head Germany, I see myself primarily as a driver for experience and knowledge transfer, as well as exchange and cooperation between the employees of both brands. By combining our competencies in the areas of Project Management, Process Engineering Pharma and Chemicals, GMP & Quality Consulting, Laboratory Design, Facility (Architecture, Civil, Structural & Technical Services) and Digital Factory, our employees, our projects, and thus the long-standing customers of both companies will benefit from the resulting synergies", says Stefan Filz. "In the future, Martin Haase and I will work closely together to handle projects for medium-sized and multinational customers from the initial planning idea through construction to qualification and hand-over, thus expanding and developing existing and new customer relationships", says Filz.
With the new appointment to the management board, TTP Group continues a consistent strategy. In addition to site engineering, which is the main focus of Triplan's orders, there is also an increasing focus on the execution of major projects as general contract designer. To this end, customers are provided with EPCM(V) services consisting of feasibility & conceptual design studies, basic & detail engineering, construction management, and commissioning & qualification services from integrated Triplan and Pharmaplan teams.
For the coming fiscal year, TTP Group will base its orientation mainly on four pillars: Constant and profitable growth with existing customers in the core markets of chemicals and pharmaceuticals, in which the Triplan and Pharmaplan brands are already established as specialist suppliers; expansion of the sites as a central element for a comprehensive regional presence; quality of the services, which is based on many years of know-how and digital networking via a cross-group platform for more than 1,000 employees; and establishment as a technology leader in the field of digitalization.
Other news from the department people
More news from our other portals