Graffiti spray paints pollute soils with microplastics
Research team detects very high microplastic load from graffiti and paint in soils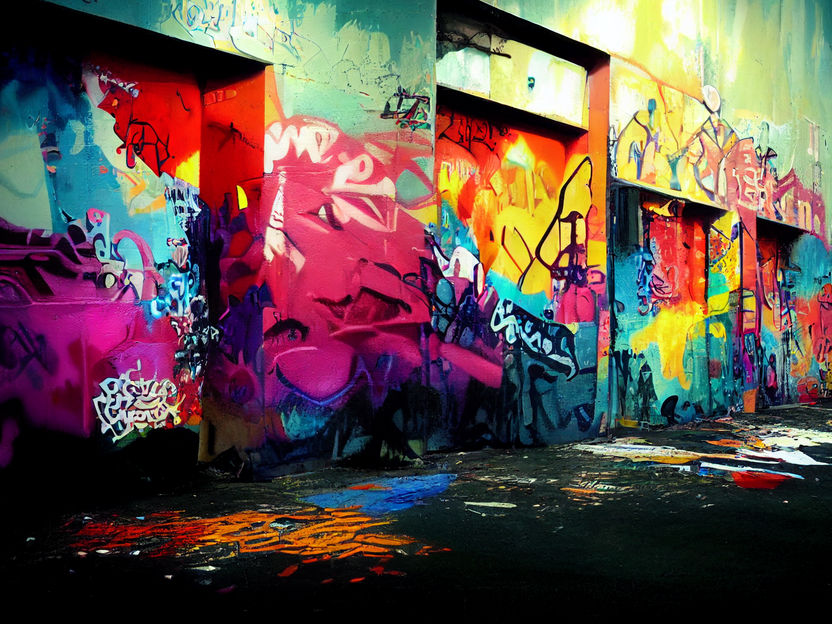 Computer generated picture
"Our results provide the first evidence that spray painting, a technique with a wide range of applications from industry to art, leaves a previously unnoticed legacy of environmentally harmful microplastics in soils," emphasized biologist Prof. Dr. Matthias C. Rillig. The aim of his team's research project, he said, was to find out whether and how much microplastic is introduced into the soil by spray paint. To do this, the researchers developed a new method in which microplastic particles originating from spray paint can be separated from microplastic particles of other source origin. The current protocol for detecting microplastics was adapted because pigment microplastic particles are heavier than other plastic particles and thus are not detected in current detection methods because one step of the extraction is based on the low density of the plastic. Soil samples were then taken from various locations and depths in Berlin's Mauerpark and analyzed using the new extraction method. This showed that microplastics from graffiti spraying were present in the soil, and in some cases in very high particle numbers. The particle numbers found are more than an order of magnitude above the concentrations found in polluted soils.
"Given the large amount of paint microplastic particles found in this case study, we strongly suggest that the ecological impact of paint microplastics in soil should be a focus of future studies," said Matthias C. Rillig. The findings also suggested that spray painting and similar industrial processes should be regulated in areas where they are not yet. The research team also advocates monitoring spray painting of larger structures that cannot be coated indoors to reduce the risk of environmental contamination. The effects of spray and paint on soil organisms are still unclear and also need to be studied, the scientists stressed.
Note: This article has been translated using a computer system without human intervention. LUMITOS offers these automatic translations to present a wider range of current news. Since this article has been translated with automatic translation, it is possible that it contains errors in vocabulary, syntax or grammar. The original article in German can be found here.
Original publication
Other news from the department science
More news from our other portals