Using CO2: EUR 15 million for new production line
Bayer MaterialScience plans further investment in the Dream Production project at its Dormagen site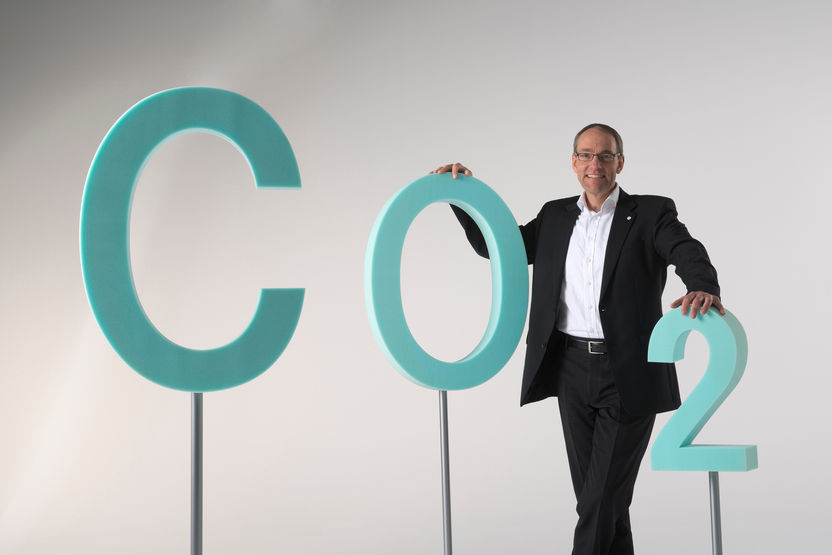 High-quality polyols based on CO2 are not currently available on a commercial scale. The new polyols from Bayer MaterialScience have at least the same high level of quality as conventionally manufactured materials and a more sustainable impact. Using a certain amount of CO2 as a building block enables a reduction in the amount of the petroleum-based raw material propylene oxide, which polyols are normally made entirely from. The CO2 balance of the new process is far better than that of the conventional production method.
"Improving the sustainability of everything we do is an integral part of our business strategy and this principle is implemented in our Dream Production project. We have succeeded in turning a waste gas that is potentially harmful to the climate into a useful raw material. That helps the environment and mankind, and we all benefit," said Bayer MaterialScience CEO Patrick Thomas.
Successful with partners
Bayer MaterialScience developed the manufacturing process in collaboration with partners in industry and academia. The company discovered the catalyst that brings about the chemical reaction with the required level of efficiency, and developed it together with the CAT Catalytic Center, a research facility in Aachen, Germany. The process was tested extensively in a pilot plant at the Leverkusen site as part of the publicly funded Dream Production research project. This was accompanied by a study of market demand.
The new polyol is used for the production of polyurethane foam, which is found in many everyday items, including upholstered furniture, shoes and automotive parts, and is also used to insulate buildings and refrigeration equipment. "The first major field of application will most likely be mattress production," announced Dr. Karsten Malsch, Dream Production project manager at Bayer MaterialScience.
Other news from the department manufacturing
More news from our other portals