Elementar Expands its World-Wide Organization to Japan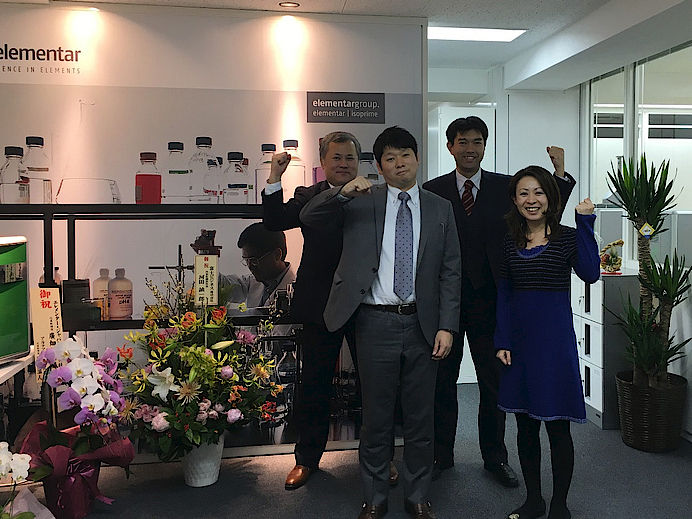 Elementar Analysensysteme GmbH
Yuji Hirohata, General Manager at Elementar Japan K.K. said: "The aim is to establish a strong local presence in all our target markets in order to provide optimum support for our customers. We are delighted to open our Japanese office with a highly motivated and experienced staff. "
The modern designed office with 200 square meters, located in Yokohama − Japan's most modern city − contains service and demonstration facilities to create an inspiring atmosphere to customers as well as staff members. It also carries a large inventory of consumables and service parts for fast delivery to the customers across Japan.
"Although we have already been doing a meaningful amount of work in Japan, this latest initiative will enable us to better serve our customers in this key country and help to further expand our business" explains Dr. Hans-Peter Sieper, President at Elementar Analysensysteme GmbH.
Elementar Japan K.K. is the latest member of the worldwide operating elementargroup, which now consists of eight members.
Other news from the department business & finance
More news from our other portals