XL startup: Covestro established one year ago
Very successful financially – share price approximately doubled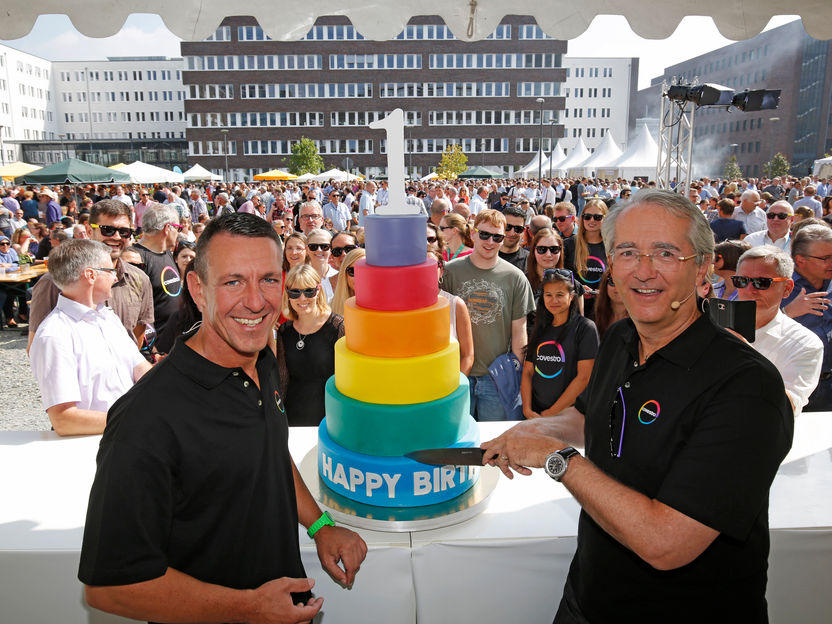 "We have completed a complex transformation process in a short time and shown what we are capable of. We are very proud of that," said CEO Patrick Thomas. "A XL startup, Covestro has developed to the great satisfaction of its customers, investors and other stakeholders."
Thomas pointed out that the operating result (adjusted EBITDA) has been increased each quarter since the company became independent. Relative to the issue price of EUR 24, the share price has approximately doubled now.
Thomas is also pleased that the employees all around the world have a high appreciation for Covestro as an employer and are living the new corporate values with such enthusiasm. "We are curious, courageous and colorful. That is our foundation for providing products, technologies and solutions that push boundaries and make the world a brighter place."
To this end, the company is focusing even more intently on innovation. Besides traditional research and development, it gives all its employees the freedom to express their creativity in their fields.
At the same time, Covestro is increasingly anchoring sustainability at every level. The objective is to conserve the environment, advance society and at the same time create economic value. The company has therefore established a series of challenging and measurable targets it wants to achieve by 2025. For example, it plans to halve greenhouse gas emissions per metric ton of product manufactured relative to 2005.
The company is also breaking new ground when it comes to carbon dioxide. In 2016, Covestro brought a new plant on stream at its site in Dormagen, Germany in which the climate killer is being used for the first time as a raw material. A CO2-based precursor for the production of polyurethane foam for mattresses and upholstered furniture will soon make its market debut.
Other news from the department business & finance
More news from our other portals