Covestro wins the German Chemistry Award 2017
Strong signal from the workforce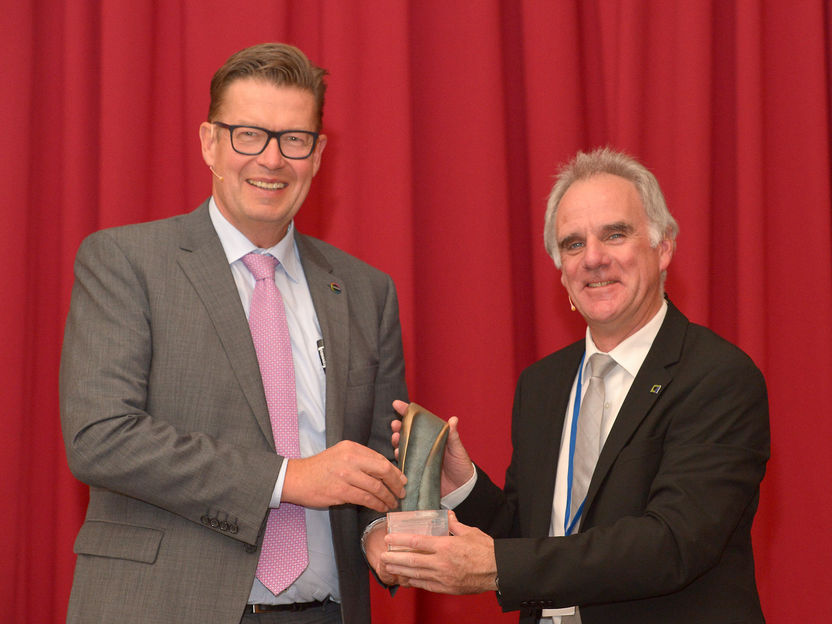 The VAA has been presenting the German Chemistry Award each year since 2008 to companies that apply exemplary and sustainable human resources policies. The jury bases its decision on the results of a regular survey that is conducted among more than 7,000 managers in the chemical-pharmaceutical industry.
In his acceptance speech, Dr. Klaus Schäfer stressed the need for a good working relationship among all employees: "The results for Covestro are primarily based on team spirit and a trusting, respectful work environment." He also expressed his thanks to Covestro's employees for the contribution they have made to the company's successful start into independence. The Board of Management member noted that this transition created many changes and challenges that the company's managers and employees had to quickly overcome together.
In 2016, the VAA had presented Covestro AG with a special award. The company finished second place last year in the manager survey shortly after being spun off by Bayer. "This positive ranking demonstrates that our employees stand fully behind the strategic direction we began two years ago," Dr. Klaus Schäfer said. The award illustrates the importance of sustainable HR work for employees' trust in their employer. The results of the survey demonstrate to Covestro that it should remain on its current strategic path.
In his keynote address, Karl-Josef Laumann, the Minister for Labor, Health Care, and Social Affairs in the German state of North Rhine-Westphalia, addressed his audience directly. The address honoring the winner was given by Dr. Frank Heinricht, the chairman of the Board of Management of Schott AG, which received the award last year. Dr. Markus Steilemann, Chief Commercial Officer of Covestro and future CEO, also attended the gala held in Cologne's Wolkenburg event venue. Many other executives and HR directors from the chemical-pharmaceutical industry also accepted the VAA's invitation to the event.
Other news from the department business & finance
More news from our other portals