Bronkhorst High-Tech B.V.
Specialist in low flow fluidics handling technology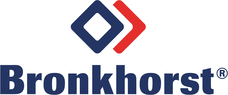 Profile
Bronkhorst High-Tech B.V. is market leader in the field of thermal and coriolis mass flow meters and controllers. There are instruments for laboratory applications, OEM-solutions, general industrial use and ex-proof installations. Bronkhorst also offers vapour delivery systems, electronic pressure controllers and customer specific flow solutions.
Products
Product portfolio
calorimetric flow meters
coriolis mass flow meters

E

lectromagnetic flow meters

F

ieldbus systems

G

as flow meters

M

ass flow controller
mass flow sensors

N

eedle valves
nitrogen flow meters

P

ressure controllers
pressure gauges

T

hermal mass flow meters

U

ltrasonic flow meters
vortex flow meter
More about Bronkhorst High-Tech
News

New Managing Director Bronkhorst High-Tech

On 1 April 2017, Bronkhorst High-Tech B.V. in Ruurlo will be subject to a change of management. Henk Tappel will be appointed Managing Director as of that date, and will be taking over day-to-day management from Ben Brussen. Henk Tappel has more than 30 years of experience in the high-tech ... more

Products

Multi-parameter measurement: flow, temperature, and pressure in one instrument ✓ Superior accuracy through onboard gas database and real time conversion ✓ Adaptable to many applications through wide dynamic range of measurement and control ✓ more

Ultrasonic Flow Meter for Very Small Flow Rates

Switch fluids without conversion or recalibration ✓ Suitable for hygienic applications ✓ Compact dosing solutions available ✓ more