Graphene-based breakthrough in hydrogen peroxide production
Process produces higher yields with the potential to be more cost-effective and environmentally friendly than current methods
31-May-2023
-
United Kingdom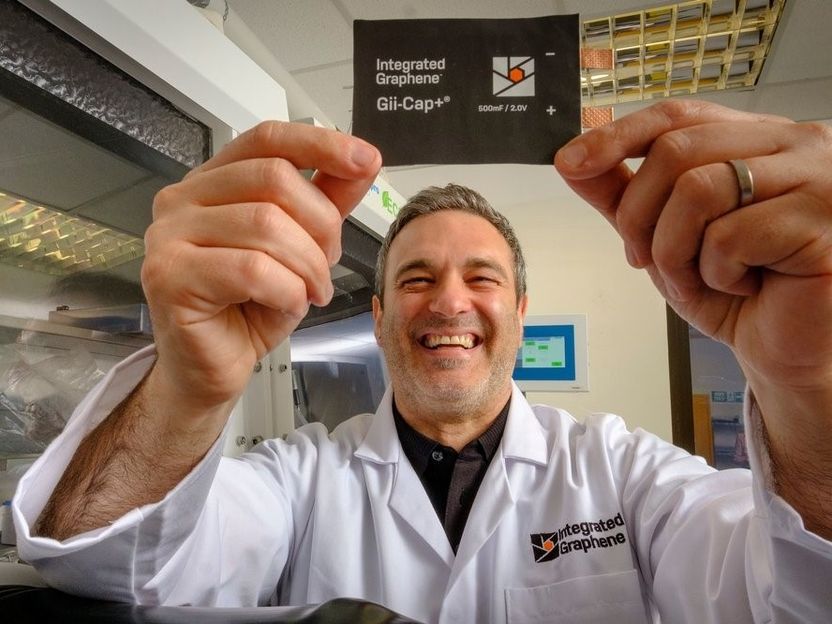 The new graphene-based process produces higher yields with the potential to be more cost-effective and environmentally friendly than current methods.
Hydrogen peroxide is a critical component in a wide range of disinfection and chemical processes. It can release chemical energy to break down pollutants. The market for electronic grade hydrogen peroxide is estimated to grow to $2.2Bn by 2032.
The research, published in Electrochemistry Communications, shows that Gii-based electrodes, developed by Integrated Graphene, can effectively produce four times the rate of H2O2 with the addition of a microporous polymer (PIM-1) to aid the catalytic surface process.
This electricity-based process is both more cost-effective and more environmentally sustainable than more commonly used methods which regularly require hazardous chemicals. Over 95% of hydrogen peroxide is currently produced through the Anthraquinone process, which frequently requires the use of harmful chemicals, resulting in toxic waste. Whilst the alternative electrolytic process is more sustainable, it has – until now – been dogged by high energy consumption and low yields.
The research shows that combining graphene foam and PIM-1 can transform the viability of the electrolytic process – opening the door to the process becoming the leading production method for electronic-grade hydrogen peroxide in the future.
Dr Marco Caffio, Integrated Graphene's Co-Founder and CSO, said "Alongside a growing global demand for hydrogen peroxide, there is a clear requirement by industry for a more sustainable means of production. Combining our Gii™ technology with PIM-1 is a giant leap forward in developing an alternative process which is greener and more effective than current methods."
Profesor Frank Marken, Department of Chemistry, University of Bath said  "The improved hydrogen peroxide production is great.  Next, we want to go a step further by combining simultaneous anode and cathode processes, both producing hydrogen peroxide to achieve even higher efficiency".
Integrated Graphene has developed a unique breakthrough process to produce a pure sponge-like carbon 3D scaffold (Gii™) that has all the desired properties of graphene yet does not suffer any of its scale-up issues. Gii has potential applications for multiple industries including biosensors, internet of things (IOT), energy storage, pressure and gas sensors.
Original publication
Maisa Azevedo Beluomini et al.; Polymer of intrinsic microporosity (PIM-1) enhances hydrogen peroxide production at Gii-Sens graphene foam electrodes; Electrochemistry Communications Volume 143, October 2022, 107394
Other news from the department science
More news from our other portals
Something is happening in the chemical industry ...
This is what true pioneering spirit looks like: Plenty of innovative start-ups are bringing fresh ideas, lifeblood and entrepreneurial spirit to change tomorrow's world for the better. Immerse yourself in the world of these young companies and take the opportunity to get in touch with the founders.