French research group win the European Inventor Award 2023 for a safer and more efficient hydrogen storage solution
Multidisciplinary team from France pioneered a method to store hydrogen as a solid disc, making it safer and easier to store and transport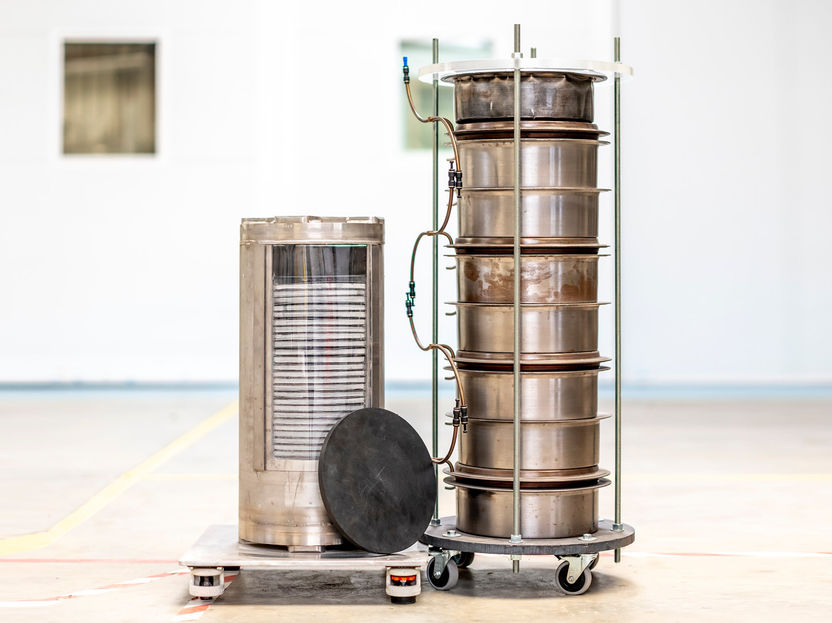 "The quest for green, renewable and abundant energy is one of humanity's primary concerns. Hydrogen has great potential but its storage and distribution raise questions of logistics and safety. This award sets us on a path to a decarbonised future, applying our hydrogen storage solution on an industrial scale," say the winning team.
Hydrogen plays a key role in the clean energy transition, being three times more energetic than fossil fuels. However, it takes up more space and requires more energy to compress and store it. Demand for the element reached 94 million tonnes in 2021 and accounted for roughly 2.5% of the final global energy consumption, according to the Global Hydrogen Review 2022, published by the International Energy Agency (IEA). One of the main goals within the industry is safer and more efficient storage.
Solid hydrogen in a million-tonne market
With their combined expertise in physics and engineering, the French team developed an atomic structure and process that results in the solid hydrogen being stored in disc form, which is safer, more stable and doesn't ignite when heated. This method also requires less energy than storing hydrogen in liquid form or as very high-pressure gas and is therefore more sustainable. The disc can be stored for years without degrading. "The system is very safe because of the low-level pressure used," said Daniel Fruchart, one of the team's experts, "I can put the disc directly on the table and there is no reaction with the air."
The French team uses magnesium hydride (MgH2) to store the hydrogen. Expanded graphite is added to the mixture to manage the heat when the hydrogen is released. It's then mechanically compressed into a disc, which is easily stored and transported. Additionally, the heat of the reaction is stored reversibly, meaning the total energy efficiency improves by 80%. Their invention has already been commercialised across Europe, Australia, and Japan.
"Our research on the solid storage of hydrogen resulted in a succession of patents, from a multidisciplinary team of chemists, physicists, mechanics, thermal experts together with the engineers of a new industry," explain the team.
Other news from the department science
More news from our other portals