Verified
Calibrex™ Dispensadores para botella
Calibrex – Robust Dispenser Line with Excellent Chemical Resistance
Parts in contact with liquid flow are chemically inert, providing for stability and long instrument life
Simple use, maintenance and calibration. Instrument autoclavable fully assembled
Printed QR-Code enables instant access to chemical resistance chart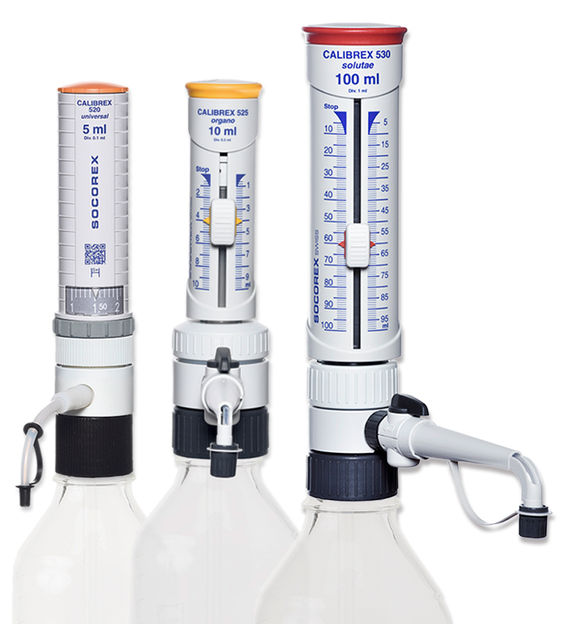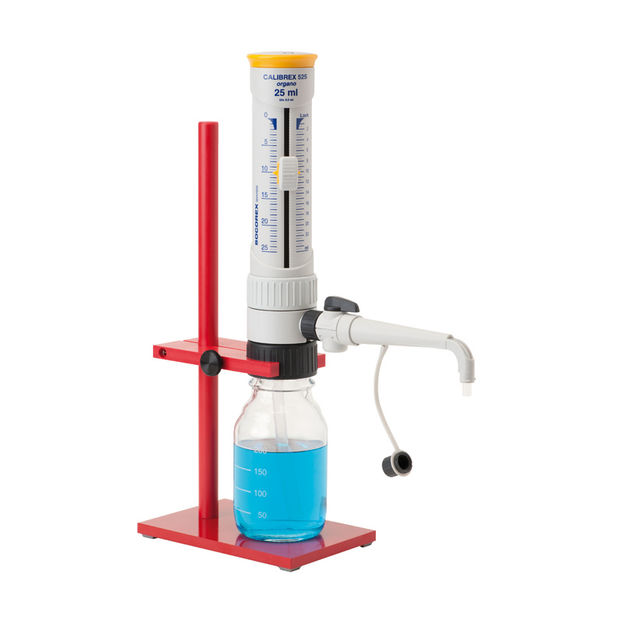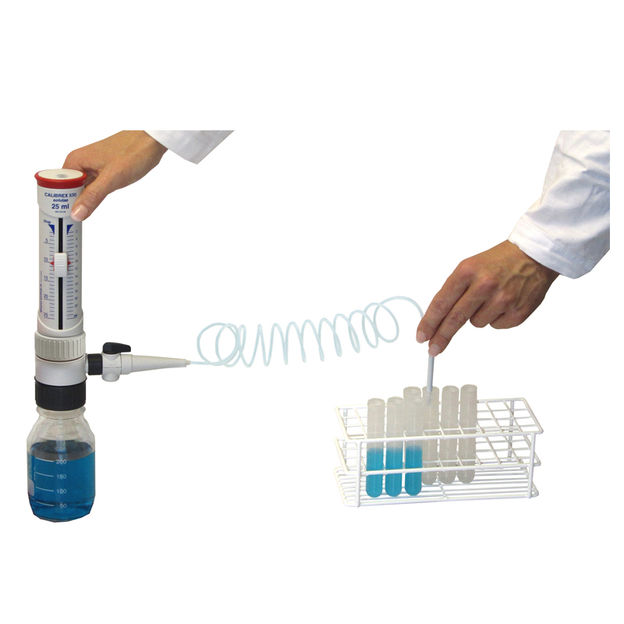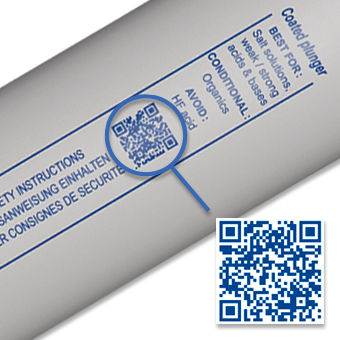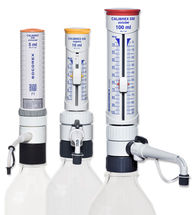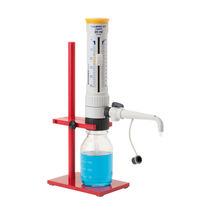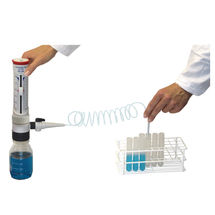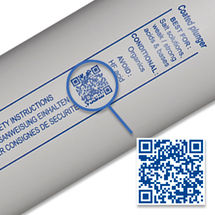 Choice of three models to cover most repeat dispensing applications with reagents and chemicals
Calibrex Dispenser are intended for the safe and reproducible liquid distribution.
Calibrex organo 525 includes a ground glass or ceramic plunger, both suited for organics and non-crystallizing solutions. Safe and reproducible liquid distribution in volumes ranging from 0.1 mL to 100 mL. 
Calibrex solutae 530 has a glass or ceramic PFA coated plunger preventing crystallization of chemicals. It enables trouble free distribution of salt solutions, weak and strong acids, as well as bases. Volumes ranging from 0.1 mL to 100 mL. 
Calibrex universal has a PFA coated plunger preventing the crystallization of chemicals. Made of high-tech materials, it provides for broad chemical resistance and is universally adapted for most laboratory reagents. Volumes up to 2, 5 and 10 mL.
Dispensers are factory calibrated and can be easily recalibrated. Integrated adjustment screw bears clear setting indications. Disassembling/reassembling is facilitated by the limited number of elements – no tool needed.  Fully autoclavable at 121 °C / 250 °F.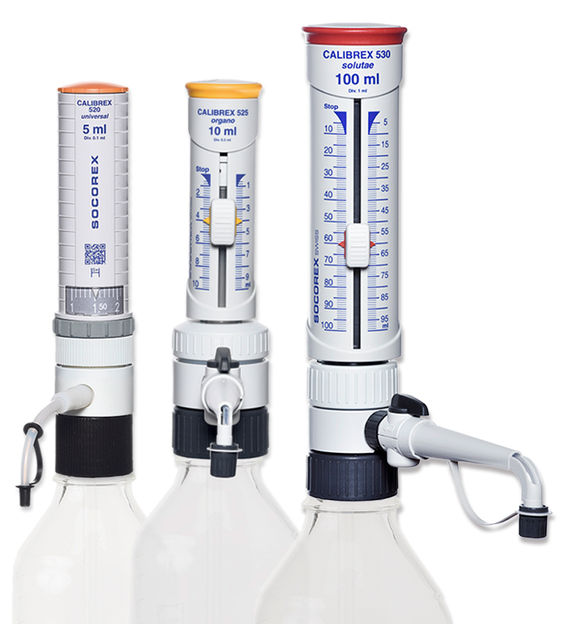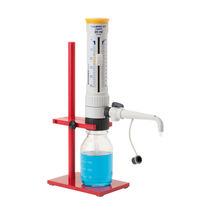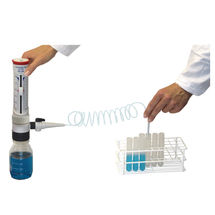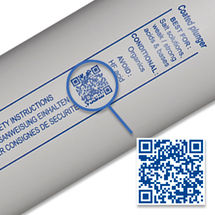 Product classification
Applications
Product categories
Target Industries
Request product information now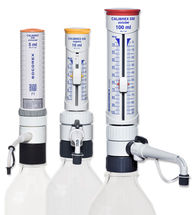 Calibrex™ Dispensadores para botella
Calibrex – Robust Dispenser Line with Excellent Chemical Resistance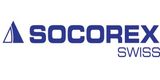 All about Socorex Isba