WALDNER Laboreinrichtungen extends Management Board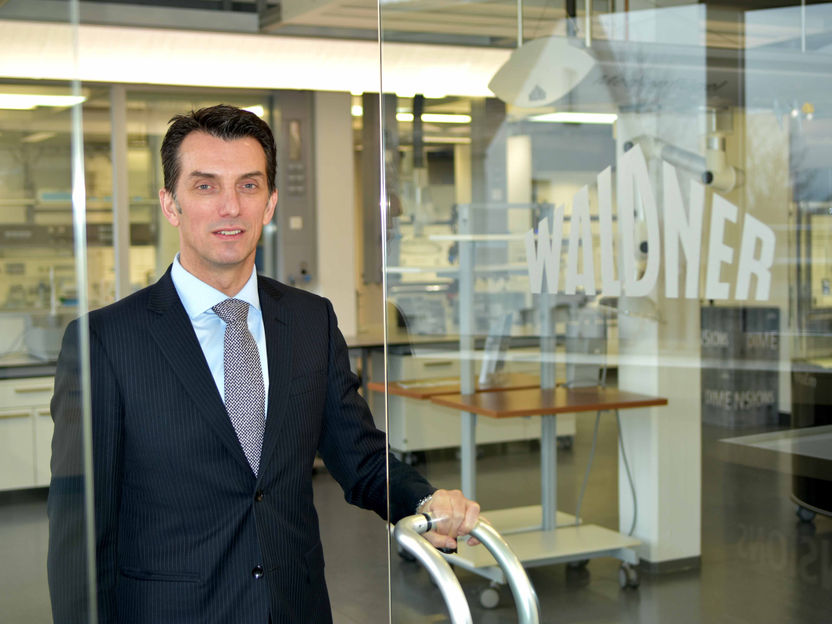 WALDNER Laboreinrichtungen GmbH & Co.KG
"We have to position ourselves in an even more modern way for the world out there awaiting us" knows Joerg Hoffman, Managing Director of WALDNER Laboreinrichtungen since October and in charge of the whole global sales organisation, from his own personal experience as his career led him to the USA, China, and Canada for seven years.
Hoffmann has certainly encountered a strong and well-positioned corporation with a lot of potential. He graduated in business administration and engineering and wants to advance this solid foundation of future-oriented products, a good market presence, and a dedicated team, and to expand the process of change towards a corporation acting on an international level.
"As research becomes ever more globally linked, we as a supplier and system provider should also establish a global presence for our customers." The way Joerg Hofmann sees it the global
market still has plenty of potential for WALDNER Laboreinrichtungen. Exploiting this potential is one of the new managing director's primary aims. For this purpose the corporation has already created the very best conditions during the past few years by huge investments into state-of-the-art production technologies and internal processes.
Other news from the department people
More news from our other portals